View all
Sold out
Sold out
Sold out
KZ - ZEX
In-Ears With 1 DD + 1 EST Driver
Sale price

From ₹ 1,590
Regular price

₹ 2,299
Sold out
Truthear - HOLA
In-Ears With 1 Dynamic Driver
Sale price

From ₹ 1,799
Regular price

₹ 1,999
Sold out
Sold out
Chord - Mojo 2
Portable DAC & Amp
Sale price

₹ 44,999
Regular price

₹ 59,999
FiiO - BTR7
Portable Bluetooth DAC & Amp
Sale price

From ₹ 17,990
Regular price

₹ 19,999
V-MODA - Crossfade LP2
Wired Closed-Back DJ Headphones
Free Custom Laser Engraving with this purchase
Sale price

₹ 13,990
Regular price

₹ 14,990
FiiO - R7
All In One Desktop Player
Sale price

From ₹ 64,999
Regular price

₹ 69,999
Sold out
FiiO - K7
Desktop DAC & Amp + Preamp
Sale price

From ₹ 19,999
Regular price

₹ 21,999
Like You, We Love Music
And we believe a Headphone is more than just an instrument for sound. It's the key to a mind-blowing moment of emotion, bringing you closer to your favourite artist, and yourself.
Start Your Audiophile Journey Here
View all
Sony - WF-1000XM5
Noise Cancelling True Wireless Earbuds
Pre-Order for a Free Speaker worth ₹4,990
Sale price

₹ 24,990
Regular price

₹ 29,990
FiiO - FF1
In-Ears With 1 Dynamic Driver
Sale price

₹ 2,999
Regular price

₹ 3,999
SIMGOT - EW100P
In-Ears With 1 Dynamic Driver
Sale price

₹ 2,099
Regular price

₹ 2,499
SIVGA - Oriole
Closed-Back Headphone
Sale price

₹ 18,999
Regular price

₹ 19,999
SIVGA - Luan
Open-Back Headphone
Sale price

₹ 28,999
Regular price

₹ 29,999
SIVGA - SV023
Semi-Open Back Headphone
Sale price

₹ 42,999
Regular price

₹ 44,999
FiiO - FX15
Flagship In-Ears With 1 DD + 1 BA + 4 EST Drivers
Sale price

₹ 69,999
Regular price

₹ 79,999
KZ - Krila
In-Ears With 1 DD + 1 BA Drivers
Sale price

₹ 1,890
Regular price

₹ 2,499
CCA - CXS
In-Ears With 1 Dynamic Driver
Sale price

₹ 1,790
Regular price

₹ 2,490
CCA - DUO
In-Ears With 2 Dynamic Drivers
Sale price

₹ 3,490
Regular price

₹ 4,499
BLON X Z - Jojo
In-Ears With 1 Dynamic Driver
Sale price

₹ 4,490
Regular price

₹ 4,999
241432
Music Lovers who Began their Audiophile Journey with us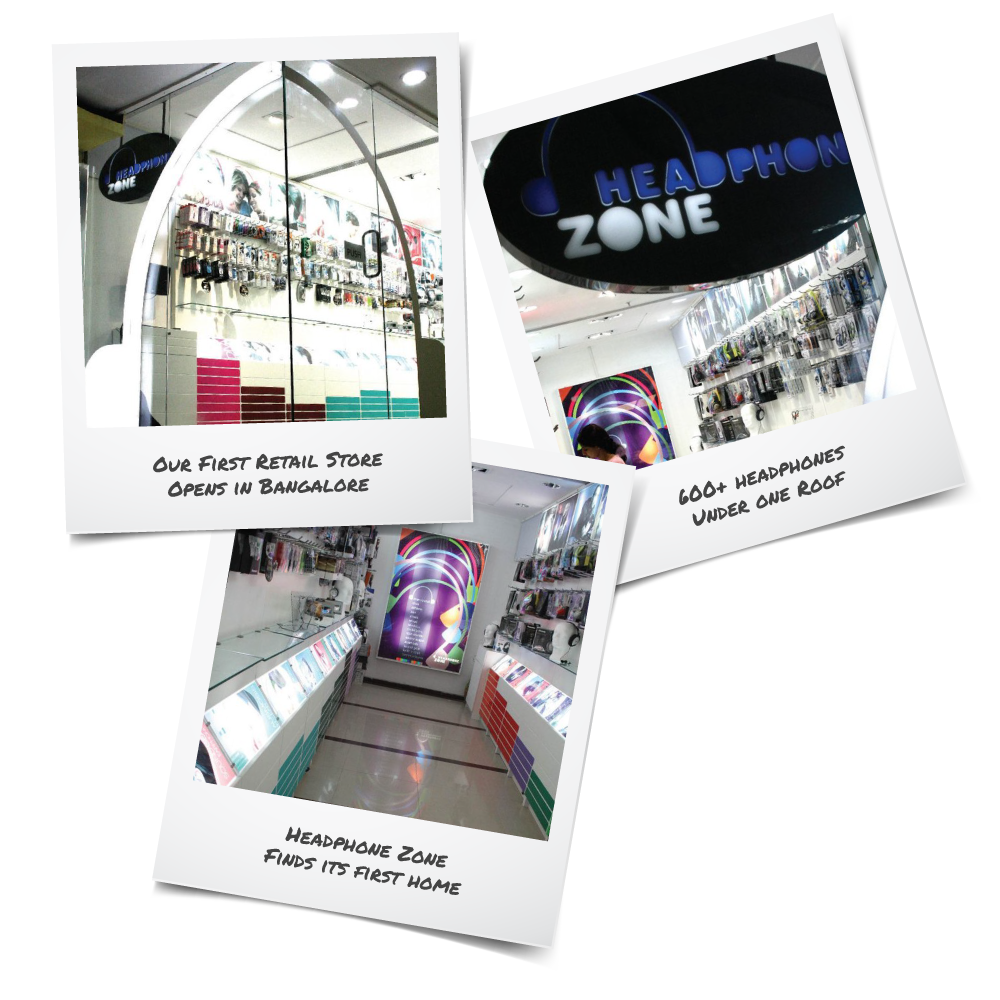 2012
The First Headphone Zone Store Opens in Bangalore

It all started with a question, "Why did our music-loving population not have access to good headphones?" Our founder Raghav set out on a mission: To redefine the way Indians listen to music. A genuine passion for music and a great customer experience was all that was needed to bring Headphone Zone to life. This was the start of something special, as we opened our first retail store in Bengaluru.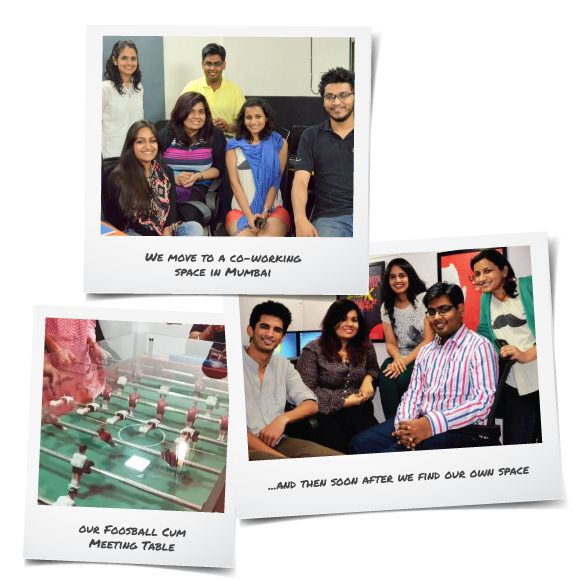 2014
We Go Online with the Headphone Zone Webstore

I very quickly realised that to bring Headphone Zone to music listeners across India, we would have to open stores in every town, every neighbourhood, almost like Café Coffee Day outlets. That would be really expensive and super unsustainable.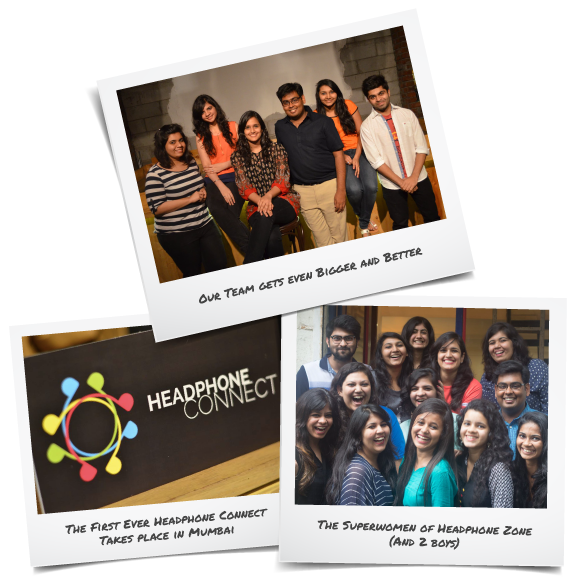 2016
Headphone Connect is Born + Girl Power!
2016 was the year we created Headphone Connect - a unique community meetup event for headphone enthusiasts and audiophiles and held the first event in Mumbai. We would book out the coolest craft breweries across India and travel with bags full of expensive headphones, DACs and players. We'd invite everyone we knew to spend a day with us over good food, great craft beers, some incredible music, and ofcourse the finest collection of Headphones put together anywhere.

2018
We create Headphone Zone. Again.
We found that to take Headphone Zone to the next level, our existing brand was lacking, and was really created for a store in a mall. Redeveloping the Headphone Zone brand was the need of the hour. It meant letting go of everything we had created so far to make way for something new. Until now, we would attempt to do everything in-house, but this we decided to leave to the experts. We had to ask ourselves a lot of tough questions that helped us shape and define our brand's ethos, personality and communication style.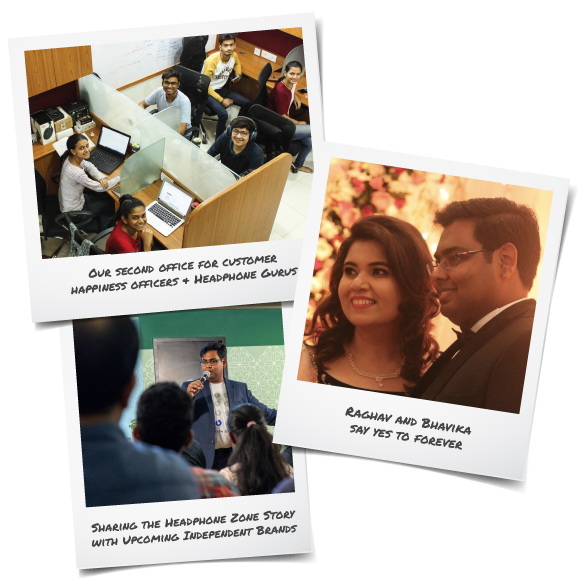 2019
Our Customer Happiness Officers & Headphone Gurus take Center Stage

For the first time, we had a large dedicated team of Headphone Gurus and Customer Happiness Officers who interacted with hundreds of customers everyday. It got pretty chaotic with 10 or more people being on calls simultaneously. We got very lucky finding another space in the same building and moved the teams there. This meant that there were problems when Maggi was made only in one office! But we still made it a point to come together everyday.

2020
A Year Where we Didn't let the Pandemic Get the Best of us

The year started out really positive for the team. We'd had 3 Townhalls with ambitious projections and plans for the year. Then March happened. COVID-19 lockdowns affected everyone and we were no different. We really thought we were in serious trouble.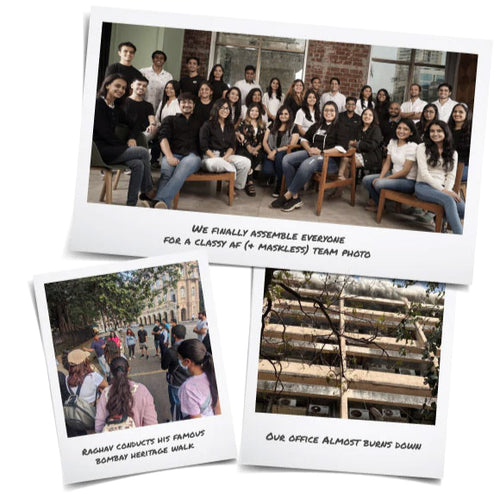 2021
A Year of Ups and Downs

The year began on a high with a lot of us resuming Work from Office, and then the 2nd wave of COVID-19 hit, and one after another many from the team contracted the virus. To add to the gloom, one of the offices on our floor broke into quite a disastrous fire. But things started looking up! By June, vaccinated and victorious, it was finally viable for all of us to fill the vacancy of our empty office.
The year ended on a high too with us running some of our most successful sales ever like Black Friday Cyber Monday and the Christmas Sale.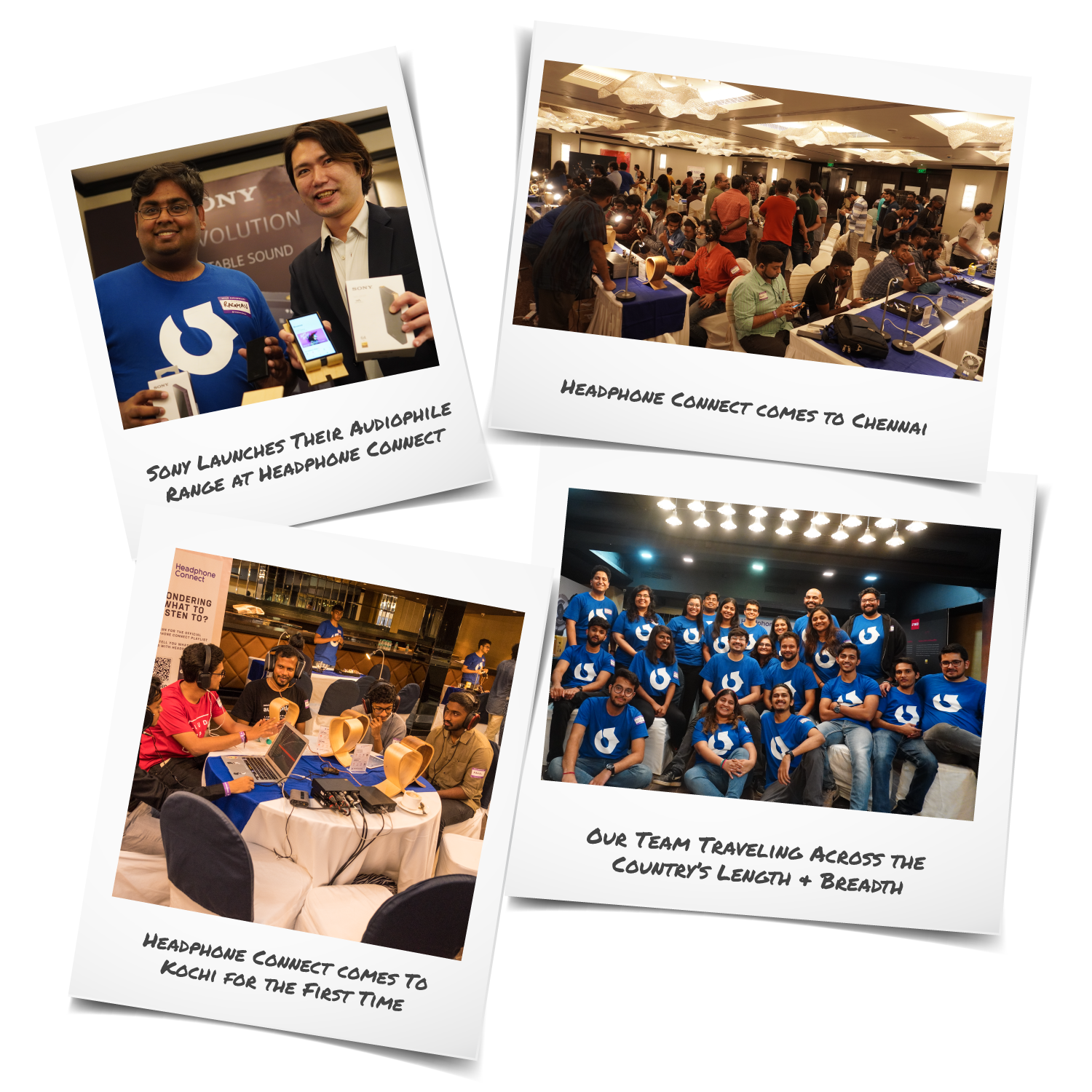 2022
What Ensued in 2022
A very momentous year for us. We saw rapid traction from resuming Headphone Zone's first meetup event after the pandemic: about 2000 enthusiastic audiophiles attended Headphone Connect in 8 cities over our summer and winter edition. Despite half the team being constantly on the move to host the event, we managed to grow from 2021 through our successful sales. We also hosted our very first Garba Night. But it was not all just fun and games, we got to connect with our warehouse team in Chennai to build better processes and form bonds closer than ever.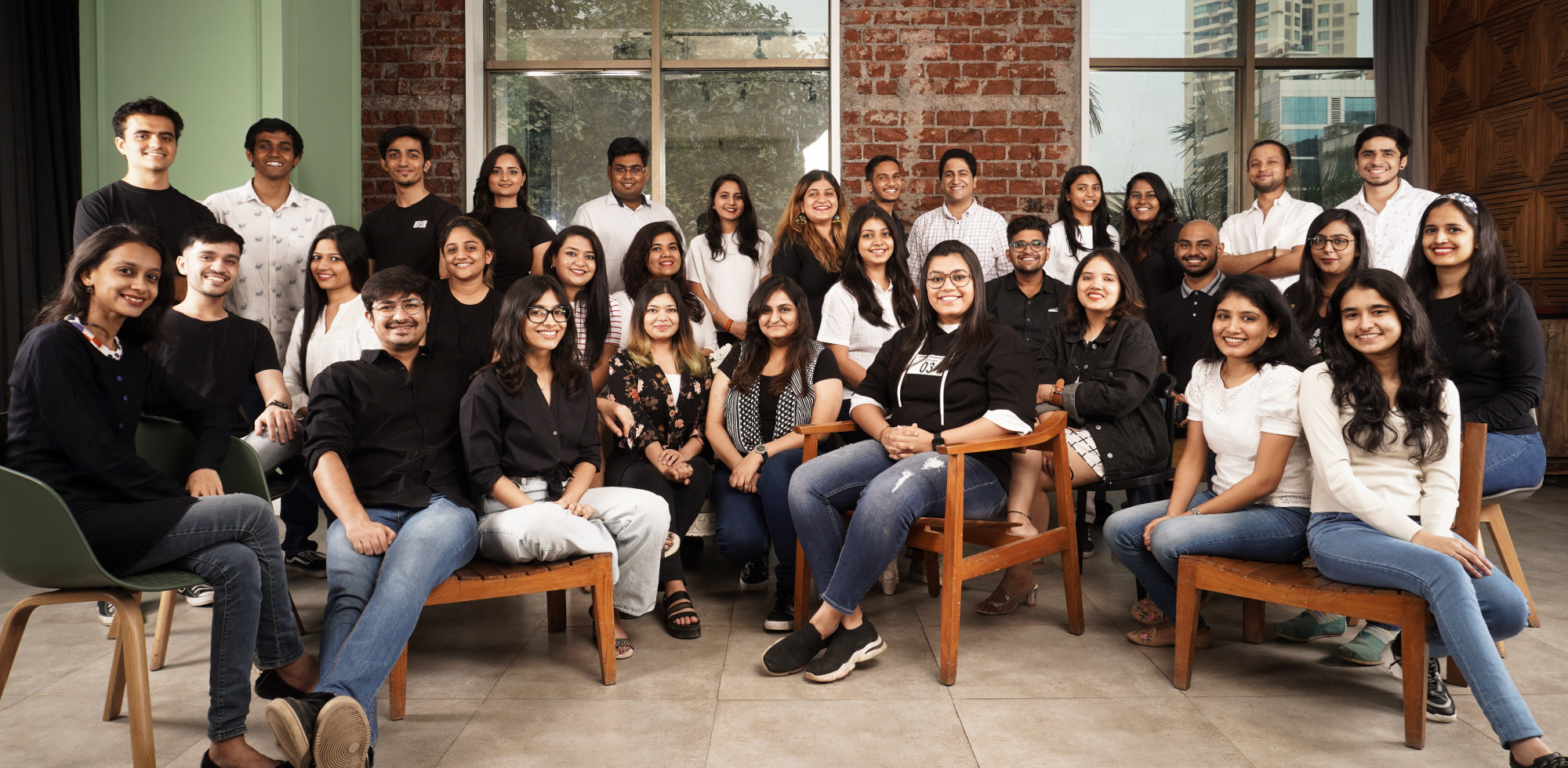 This is Us. This is Headphone Zone.
New to the world of Audiophillia?
Watch our Beginner's Guide
View all
Beginner's Guide
Beginner's Guide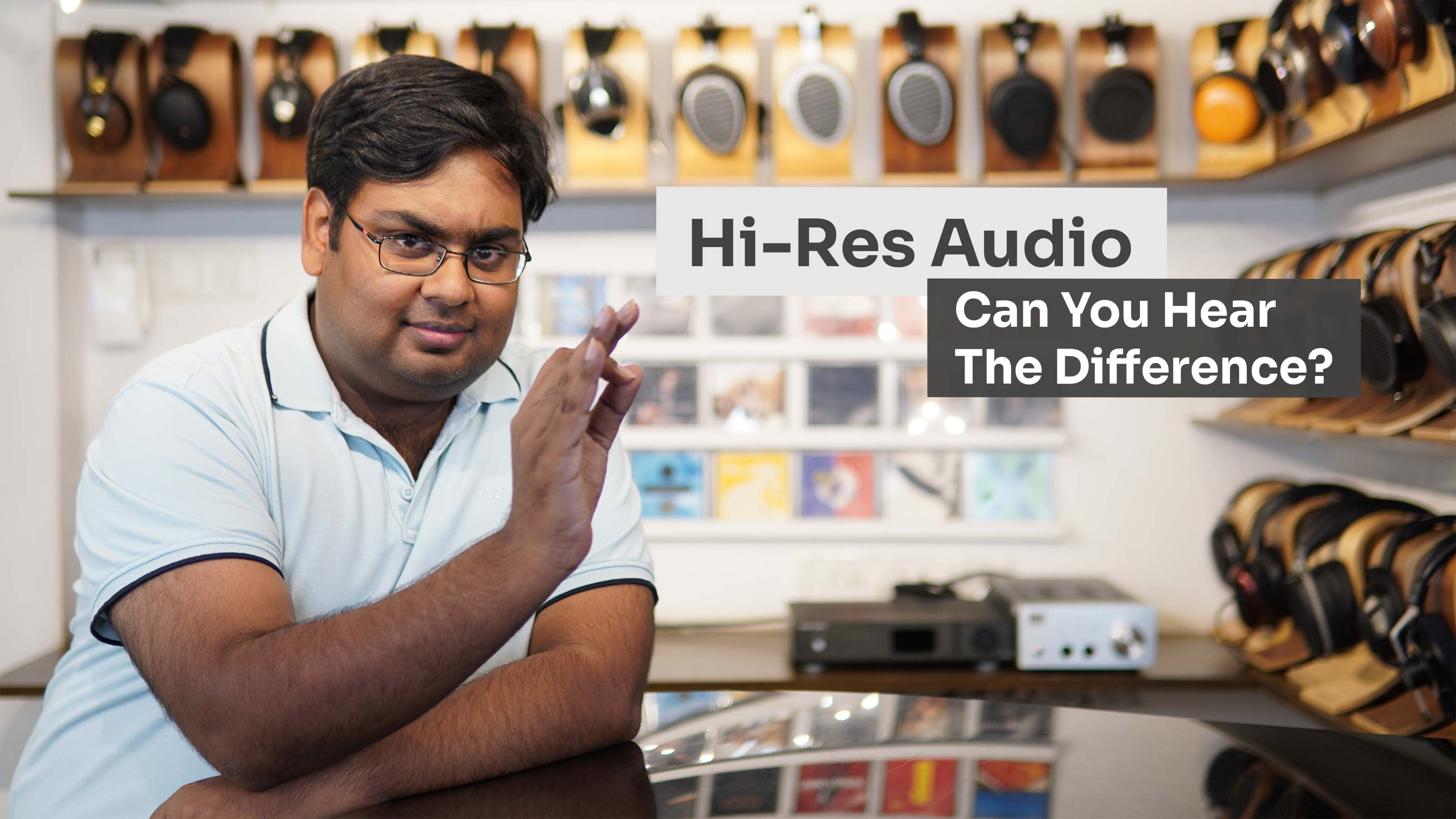 Does Hi-Res Music Make a Difference
If you're someone who's just started in the hobby of listening to music and I mean listening to music on your brand new headphones or IEMs, the thing that you should be thinking about and asking yo...
Beginner's Guide
A DAC, or Digital-to-Analog Converter, is essential for high-quality audio playback. When you listen to digital music, the audio signal is stored as a series of 0s and 1s, which is ideal for storag...
Have a question? Get in touch!
Check out the most common questions our customers ask. Still have questions? Contact our customer support.

Our customer support is available Monday to Saturday: 10.30am - 6.30pm.
Average answer time: 2-3h
Raise A Ticket
Who is an audiophile? Do I need to be an audiophile to get good sounding headphones?

An audiophile is someone who really loves music, but also cares deeply about the way the music sounds. Like anyone, you're someone who grew up listening to your favourite artist's music and loving it. Now imagine listening to your favourite song playing, but on crappy speakers at the railway station - does that make you cringe? This means that you care about the way your music sounds - you are an audiophile. Simply put, for an audiophile,  it's not enough to listen to music that you love - it has to sound good for it to move you.
How much money do I need to spend to get 'good sounding' headphones?

Audiophile headphones don't need to be expensive. For under Rs. 1500 you can get very good sounding In-Ear Headphones. Pair it along with an inexpensive DAC - some are as cheap as Rs. 2000, and you have a pretty incredible sounding setup for an audiophile. There are some even cheaper options available, but this is a good starting point.
Does Hi-Res Music really make that much of a difference?

On a good pair of headphones, with a good DAC, you can hear a lot more details. The only caveat is, you gotta listen to a well recorded soundtrack to judge. Some songs are sometimes quite badly recorded, where there isn't much there to listen to anyway. But the chances are, no one's listening to them these days anyway.
Do wired headphones really sound that much better than wireless?

When you buy a wireless headphone, you're paying for a pair of speakers, tons of batteries, a bluetooth chip set, an inbuilt amplifier and DAC, and several sensors and electronics. The chances are the speaker themselves are just a fraction of the value you paid. They're convenient, and are great to use for calls, movies, videos and games. 

But if you're planning on listening to music, using a wired headphone should sound a lot better. Wired headphones are just a pair of speakers and cable inside a housing. The chances are that for the same amount of money, wired headphones will sound much, much better.

Our customer support is available Monday to Saturday: 10.30am - 6.30pm.
Average answer time: 2-3h
Raise A Ticket