Book a Free Audio Tour at Headphone Zone
Music isn't ever meant to be experienced alone. It is so much more powerful when shared. We've had the chance to listen to our music on some of the best sounding headphones in the world and we wanted to share what that feels like with you. Think of your favourite artist, and a song you've heard hundreds of times before. We promise to deliver those riffs, percussions, bass lines and solos that were always there, but were never heard.

Headphone Zone Experiences are curated listening sessions that are hosted by audiophiles, that bring together India's most passionate and discerning music listeners with one simple aim - to Rediscover music.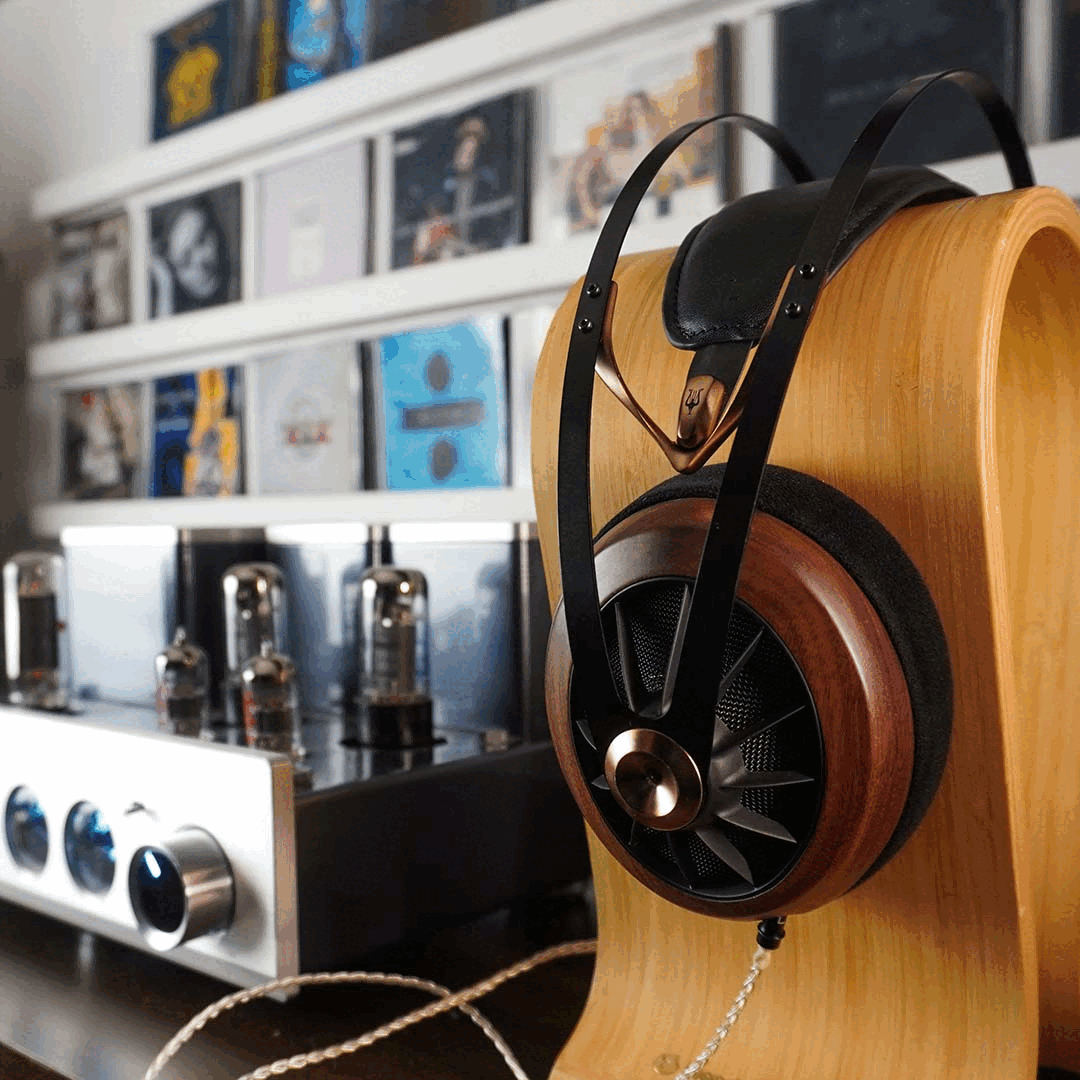 Book A Free Audio Tour
We invite curious beginner audiophiles and passionate music enthusiasts to visit our Experience Studio for a Guided Listening Session with our Headphone Gurus featuring our collection of the world's finest headphones.
Our listening sessions are designed for everyone. Even if you know nothing about sound or Hi-Fi, our Headphone Gurus will walk you through the very basics of audiophilia. The only qualification required here is a passion for music.
Visit Our Experience Studio in Mumbai for a Guided Listening Session
BOOK NOW
If you even remotely interested in mobile audio gear like headphones, IEMs then Headphone Zone is your place. Please book an audio tour like I did. Parth was excellent, patient and went in great detail explaining what to hear in music and how headphones should actually sound. Oh, and the audio tour is free.
I greatly enjoyed attending the "audio tour" by Maharishi last Saturday. Made me realise that I've been buying headphones wrong all my life. There is no substitute to trying out the devices to "your own songs" before making a purchase. I haven't seen anyone else offer this service in India. Kudos to Raghav and team for running this program.

Loved this listening sessions which was more like a guided tour. Even learned about a lot other lesser heard masterpieces. Even the participants contributed in stories behind & recommended some albums.Thanks to Headphone Zone - Raghav & his team for organising this listening session which was truly wonderful. Due to them I'm now among Top 1 % fans of Amit Trivedi's music.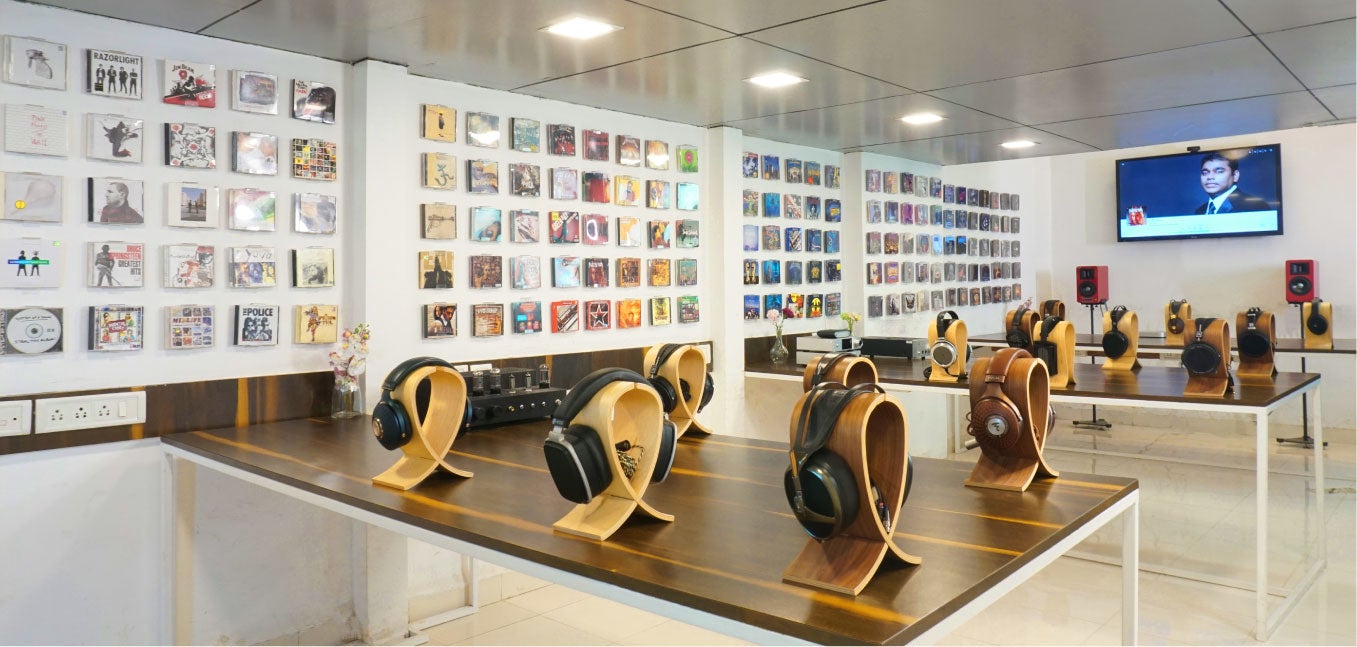 We're Bang In The Heart Of Bollywood
Our Experience Studio is right in the heart of the Bollywood district of Mumbai, Andheri. We've built our Experience Studio, bang in the middle of the hustle and bustle of the maximum city. A space where you can blast your open-backs at 100% and won't be frowned upon for sound leakage.
We've got Mumbai's finest craft breweries next door, and Hard Rock Cafe for the best live music. Within walking distance are 27 resto-pubs, excellent fine-dining restaurants, and uncountable street eateries. We're not guaranteeing this is the ultimate day out, but its definitely worth the ride.
So what will you find here? The finest collection of Headphones anywhere paired with some outstanding Amps and DACs. The experience studio, like the name suggests, is a place for you come by, say hi, and try our headphones. We don't sell products from here or offer pick up for orders placed online.
What we can promise:
A serene evening to listen to (a lot of!) headphones and our Headphone Gurus to keep you company, of course.
A comfortable, safe and sanitised place to listen to music.
Our headphone gurus on hand to help you understand what you're listening to and how to make sense of technical jargon.
We're also most happy to share our music recommendations if you'd like.
We usually have our house tea or coffee brewing which you're welcome to try.
If you're around, we're happy to have you join the team for our next poker game or the next bi-weekly foosball tournament.
What we can't promise:
That we'll have every headphone on our website here for you to listen to, at all times.
That you can expect special deals/discounts for walking-in to our Experience Studio. Our website is the place to look for that.
That everyone at the Experience Studio will know all the gear perfectly and be able to answer highly detailed technical questions about them.
That we'll have time to swap around all the gear into some bizarre configuration that you want to try, or do endless A-B tests.
That we won't turn off the lights if all you do is hang around all day long.