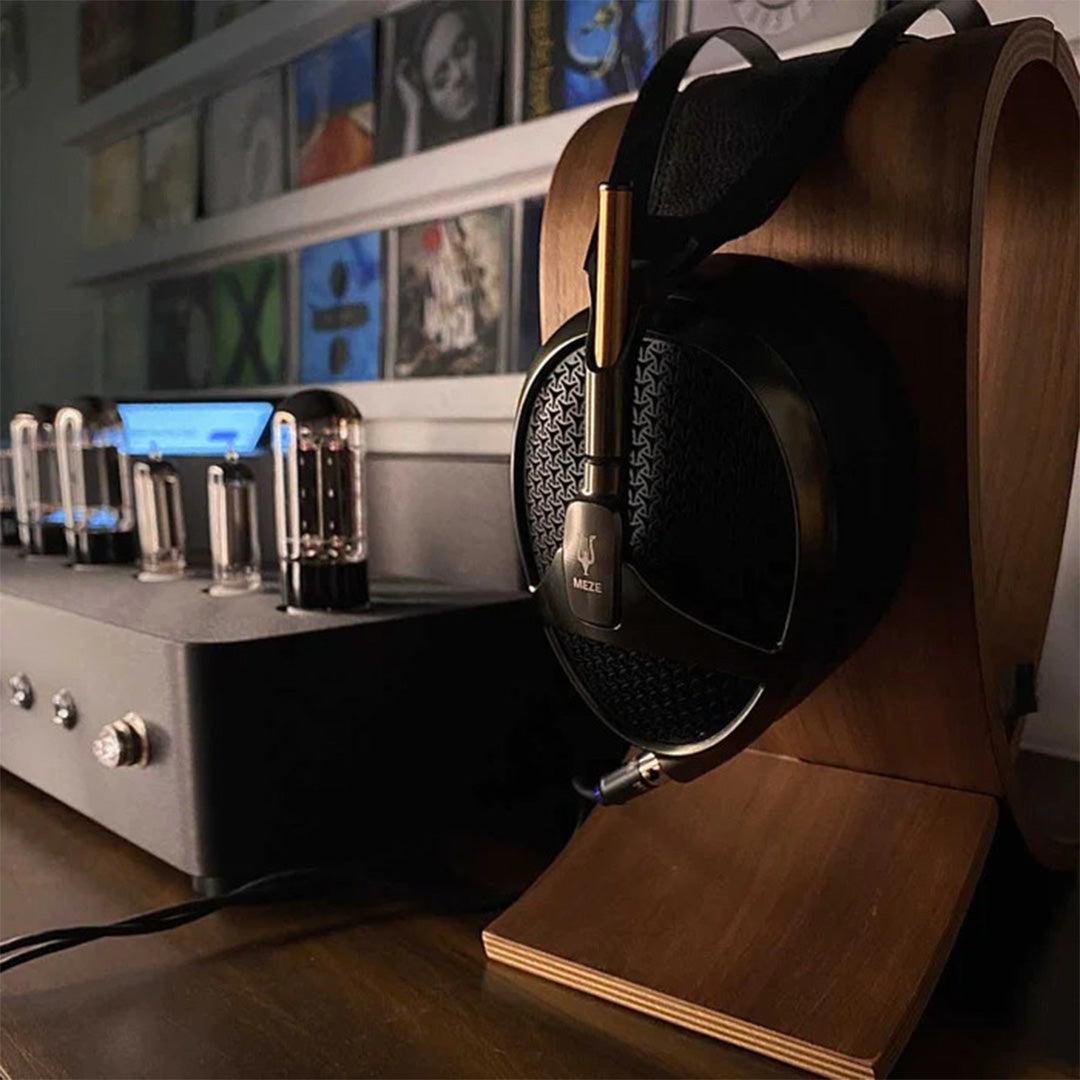 Audiophile 101 with Raghav Somani
A Guided Listening Session
---
GET 18% GST INPUT
One of the reasons headphones and earphones in India are more expensive than overseas is because of the Goods & Services Tax in India.

Don't let the GST input go to waste especially if you can avail an offset.

All products sold on Headphone Zone carry a GST compliant invoice and all products sold include an 18% GST.

Simply enter your GST number at the time of checkout.
---
₹ 599 (All Proceeds Go Towards Charity)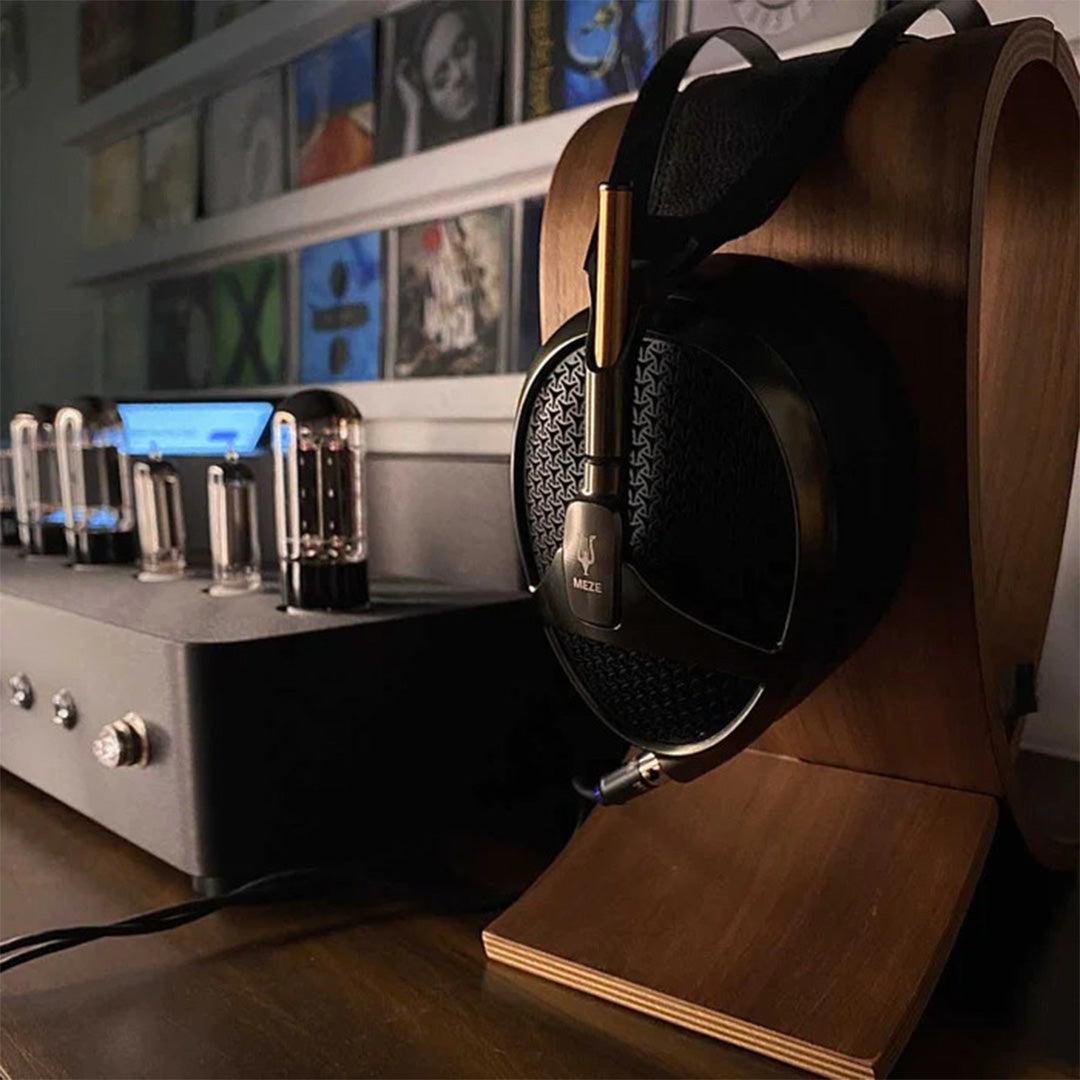 About Audiophile 101 : Masterclass and Guided Listening Session
The Audiophile 101 : Masterclass and Guided listening session is the perfect introduction for music enthusiasts and beginner audiophiles to the hobby of critical music listening.

Most beginners stay limited to being silent observers in the world of audiophilia, and most have not had a chance to understand and experience what good sound is really about. Some may even find the technical jargon intimidating. Even those who may have had a chance to try out high-end headphones, may not know what to look out for, or how to appreciate the difference that comes with good headphones.

Listening to music is easy, but listening to the way the music sounds is harder. Very often, trying out new headphones needs to be accompanied by knowing what to look out for. This is exactly what we will achieve over a 2 hour guided listening session.

This guided music listening session features a curation of popular music, and some critical recordings from Raghav's personal playlist. Tracks featured are specifically chosen to demonstrate to you concepts such as Dynamics, Compression, Soundstage, Imaging, Warmth, Brightness, and you'll learn what are good and bad recordings. Don't worry if any of this sounds technical, that's what this masterclass is for!

We will not be trying to share technical aspects of headphones or other gear, although we are happy to answer any questions that we can.
This event is perfectly suited to those who are relatively new in the audiophile community and we encourage everyone to come and experience what good sound is really about. If you are someone who has just started getting interested in audiophilia, or you're passionate about music, but stayed away from expensive-sounding gear, this is the ideal workshop for you.
About Headphone Zone Listening Sessions
Music isn't ever meant to be experienced alone. It is so much more powerful when shared. We've had the chance to listen to our music on some of the best sounding headphones in the world and we wanted to share what that feels like with you. Think of your favourite artist, and a song you've heard hundreds of times before. We promise to deliver those riffs, percussions, bass lines and solos that were always there, but were never heard.

Headphone Zone's Guided Listening Sessions are carefully curated by music geeks and hosted by audiophiles, that bring together India's most passionate and discerning music listeners with one simple aim - to Rediscover music.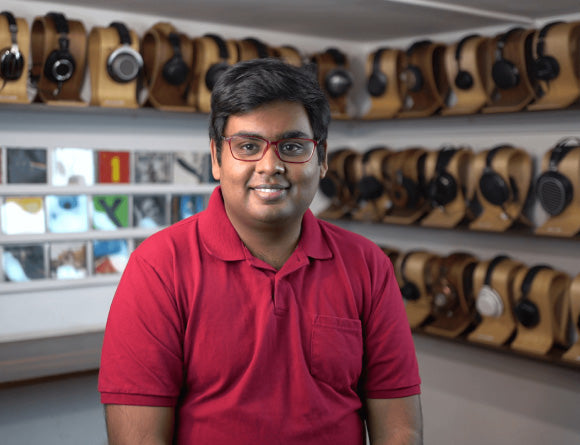 Meet your host: Raghav Somani
Raghav founded Headphone Zone in 2011, straight out of university, looking to create a change in the way Headphones were sold in India. Raghav is a passionate musician, and a Political Philosophy buff, self-proclaimed idli-sambar connoisseur, and a Guinness world record holder for his collection of Airline Baggage Tags. In equal parts an A.R. Rahman buff, and a Classic Rock geek, his playlists borrow from his childhood memories growing up in Chennai
Upcoming Listening Sessions
View all
Sold out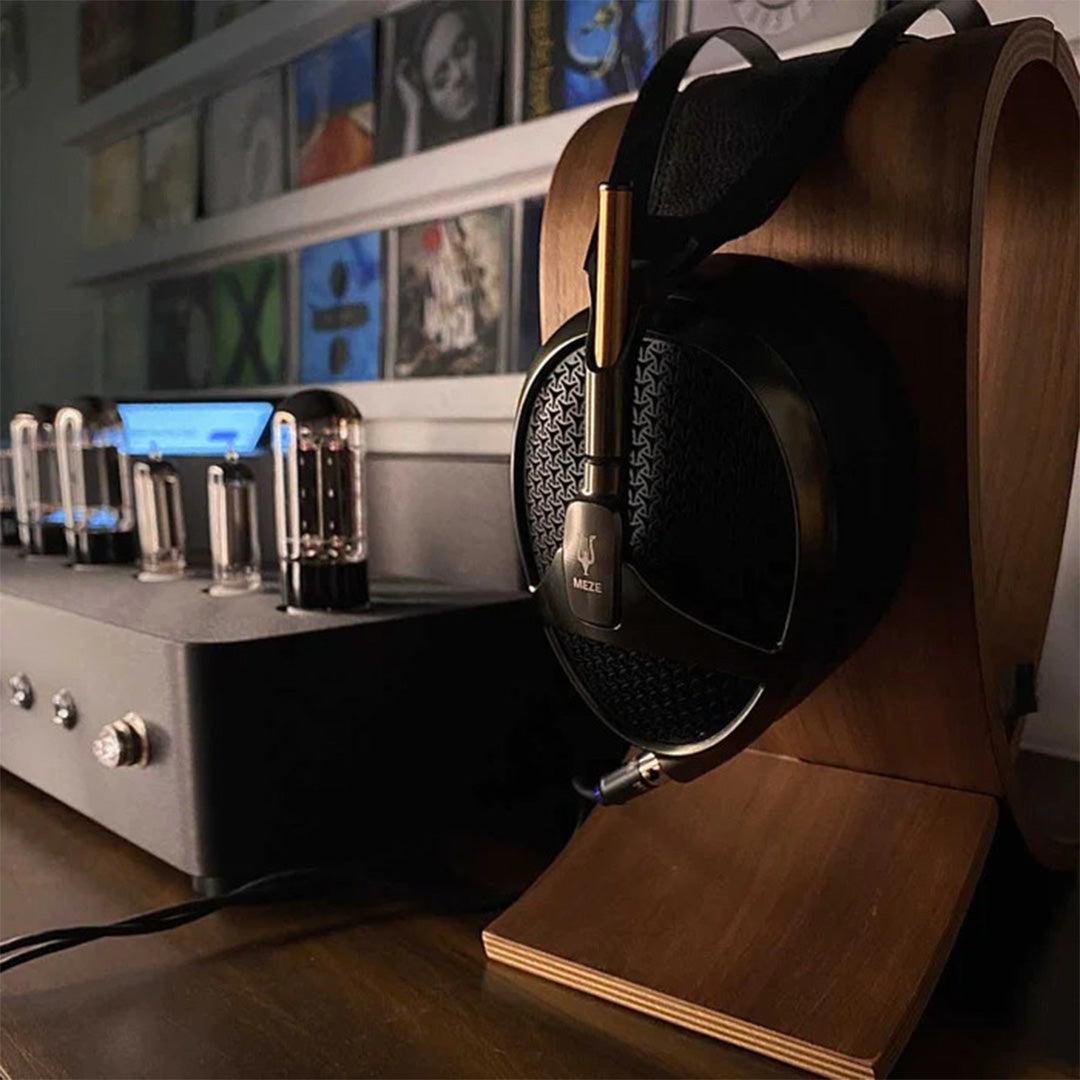 Amazing and an insightful session by Raghav Somani - founder of Headphone Zone. Raghav takes you on a fascinating journey to experience music like you have never heard before, while explaining audio concepts such as soundstage, imaging, dynamics, among others.
I think Headphone Zone has been the introduction to the audiophile world for a lot of us. And in this session, Raghav truly helps you understand what good sound means. It's quite technical but aimed at absolute novices like me and by the end of it I had the tools to listen to music and understand how good it sounded.
Whoever was not here missed out on a lot I must admit!! I got to know so much starting with the basics and bonus I got to add more songs to my library!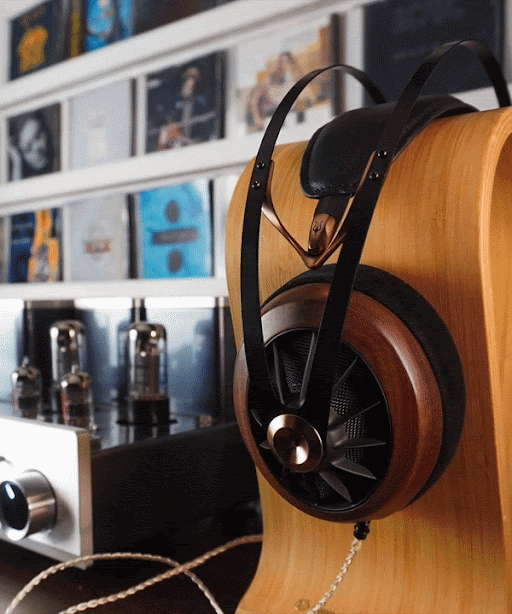 Experience the World's Finest Headphones
Experience the entire listening session on the world's finest collection of Headphones, Amplifiers and DAC's featuring gear from brands such as Audeze, Astell&Kern, Burson Audio, Cayin, Chord Electronics, Dan Clark Audio, EarMen, Focal, Final Audio, Gustard, Hifiman, Meze Audio, Sennheiser, STAX, Woo Audio.
We're Bang In The Heart Of Bollywood
The Headphone Zone Experience Studio is right in the heart of the Bollywood district of Mumbai, Andheri. We've build this space, bang in the middle of the hustle and bustle of the maximum city. A space where you can blast your open-backs at 100% and won't be frowned upon for sound leakage. We've got Mumbai's finest craft breweries next door, and venues for the best live music. Within walking distance are 27 resto-pubs, excellent fine-dining restaurants, and uncountable street eateries. We're not guaranteeing this is the ultimate day out, but its definitely worth the ride.

Find us on the Map
In Support of The Silent Olympiad
100% of Proceeds go to Charity.
We're going to be listening to music like you've never heard before. But spare a thought for those who can't hear at all. All proceeds from this event go to support the Silent Olympiad, a beautiful sport and cultural event for children with hearing and speech impairment.

Do I need to get my set-up along?

Not really, but you're welcome to get any audio gear you have along. We'll be already providing our audio gear for you to experience.
What sort of gear will I get to listen to?

We have gear from the finest brand in the world like Audeze, Chord, Campfire Audio, HiFiMAN, STAX and more!
I'm an absolute newbie. Will I be able to understand what's going on?

This event has been created keeping people like you in mind. If you don't understand anything, just ask! Who doesn't love an interactive session?
How different is this from Headphone Connect?

Headphone Connect is an audiophile meet-up event. While we do have listening sessions there, you won't get the guided explanations you'd receive in this masterclass.
Is there a dress code for the event?

Yes, don't forget your mask! Also, you can pick up an Audiophile T-shirt here.
This product is rated 5.0 of 5.0 stars.
It has received 27 reviews.
A joy for Amit Trivedi fans
This was an absolute joy to attend. The amount of trivia and getting to relive the songs I grew up listening to as a teenager was worth every second and rupee I spent. Highly recommended. Also you get to hear these on the very best audio equipment in the world. What more can a Amit Trivedi fan ask for?
Hey Ujjwal,
So glad you loved the listening session & our equipment. Swing by again sometime soon. Cheers!
A Brilliant experience
2 major reasons why I love these experiences.
1. Listening to great music followed by their amazing introduction and insider stories by Raghav. Like listening to a modern version of Anu Kapoor describe stories.
2. I get to listen to headphones I would like to buy as well as aspirational ones. This is like getting a test ride for a Bugatti Chiron.
Hey Varun,
Thank you for appreciating our efforts & we are glad that you had a fun time. Cheers!
A Phenomenal Experience to Enjoy Songs by Your Favorite Artists
This was the first time my wife & I attended these experience sessions and we walked out thoroughly impressed, having just had a surreal 3-hour experience listening to Amit Trivedi's songs. Sure, at face value, it sounds like you just sit down to listen to a bunch of songs on headphones, but to me, what puts this whole experience on a whole another level is Raghav's commentary before each song. His trivia & details really add a new dimension to each song, and then when you listen to these tracks on Headphone Zone's high-quality gear, you really get to know all the layers & depth the music has. You'll be surprised how many instruments you didn't even know existed in the song.
Overall, I highly recommend these experience sessions to everyone and I can't wait to attend the next one.
@Raghav & team: You should do one session dedicated for Coke Studio (both India and PK) songs.
Hey Preshit,
Great to know that you & your wife had a wonderful time, do swing by for more experiences or just to hang out in our studio.
Relive the Mozart of Madras like never before
We all have grown up listening to Rahman. But what makes this listening session special is the amount of information you learn from Raghav. Having grown up in Chennai, he has known Rahman like most in the north don't. He also has a ton of inside stories from first hand sources that make this a joy. Spoiler: There is no way you can cover everything in the given 3 hours. Nonetheless this was a joy! Highly recommended!
Hey Ujjwal,
Thank you for the great review, it's an absolute delight to know that you loved the session. Hope to see you soon!