Read Our Story, As Told By Our Ceo & Founder, Raghav
"It's hard to believe its been 11 years since Headphone Zone first opened its doors. It's not a short amount of time. Even after a decade, I still wake up every morning as excited as ever to go to work and continue doing what I know best. I guess thats how you know your doing something right. If you're reading this page, then you've probably had a big role in the story of Headphone Zone. I thank you for joining me for the ride."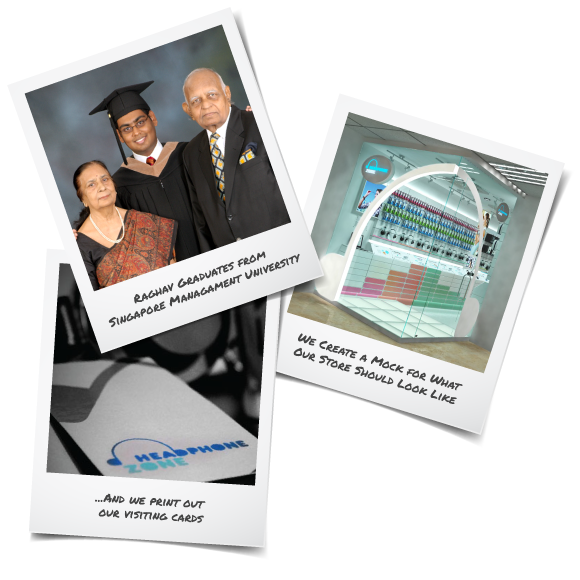 2011
An Idea is Born
"After graduating from university, I chose to work with my family business based in Chennai which at the time was involved with the distribution and marketing of audio video accessories.

My first job was to market Headphones through large format electronic retailers across India - everyone from Croma, Reliance Digital, Big Bazaar and others, who were all convinced that headphones had a lot of potential. But that's when I realised that most big retailers had little or no understanding of Headphones. They were usually just hung on a peg hook like a pendrive, and the customer got a terrible experience in store and limited options outside it. 

I was convinced that with some real focus, genuine passion and great customer service thrown in, Headphones can be a serious retail category in India. I guess, just wanted to prove a point to everyone that a concept like Headphone Zone could work."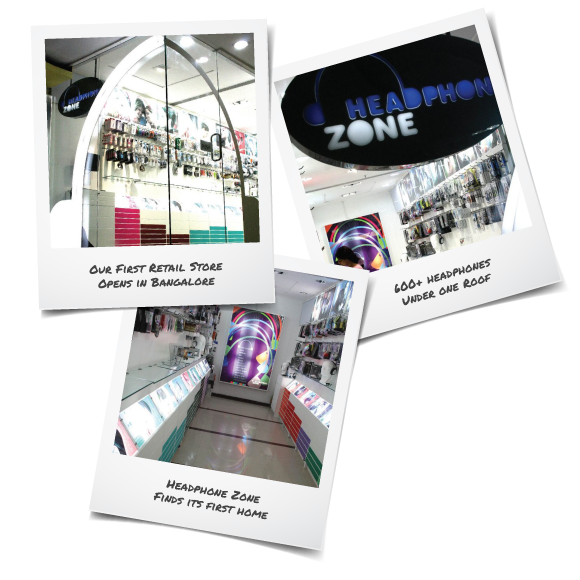 2012
The First Headphone Zone Store Opens in Bangalore
"Buying headphones is a sensory experience, and being able to listen to the way your music can sound on them is extremely important. We started our first retail store in Bangalore's Garuda Mall keeping that in mind. 

The Headphone Zone store had 20 sectionalised categories - everything from Headphones for athletes, frequent fliers, and DJs. We had over 600 different headphones all in one store, and they were always beautifully displayed. It was pretty fantastic. 

If you spent a few hours in the store, you'd quickly realise that everyone loves their music. It's almost universal. And we always had great music playing at the store. It was a transformative experience listening to it on some great sounding headphones. I thoroughly enjoyed talking with each customer who walked in everyday, and I knew this was 'my thing'. The time I spent in the store laid the foundation for our customer service philosophy that we carry till date."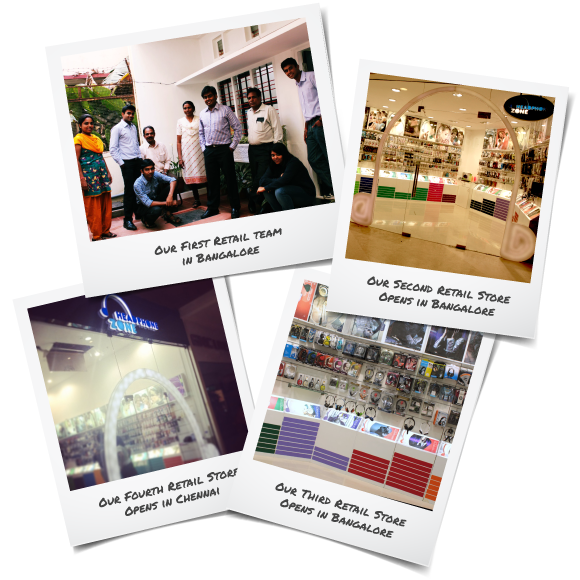 2013
We Open Some More Retail Stores
When designing our stores, we wanted to maximize the space and use very little floor space which was incredibly expensive. Thankfully, our products could be retailed off the wall. We pioneered the concept of a 'store on a wall' with some of the coolest shopping malls in India. We were really proud of how we expressed the brand through the visual merchandising and a personalized customer experience. But giving each store the attention for it to give customers a consistently great experience was a big challenge.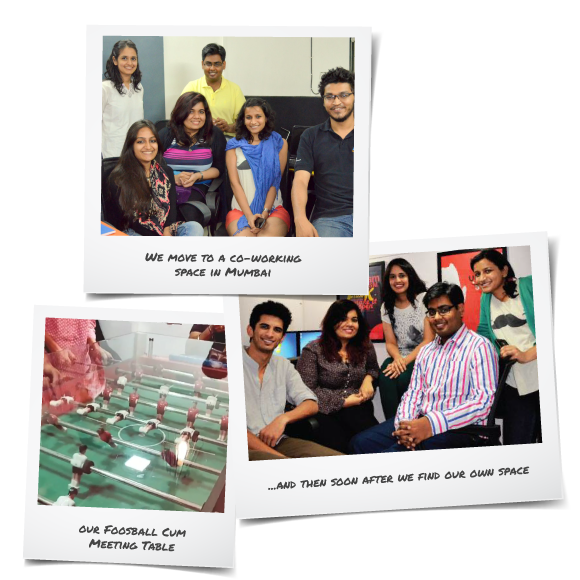 2014
We Go Online with the Headphone Zone Webstore
"I very quickly realised that to bring Headphone Zone to music listeners across India, we would have to open stores in every town, every neighbourhood, almost like Café Coffee Day outlets. That would be really expensive and super unsustainable.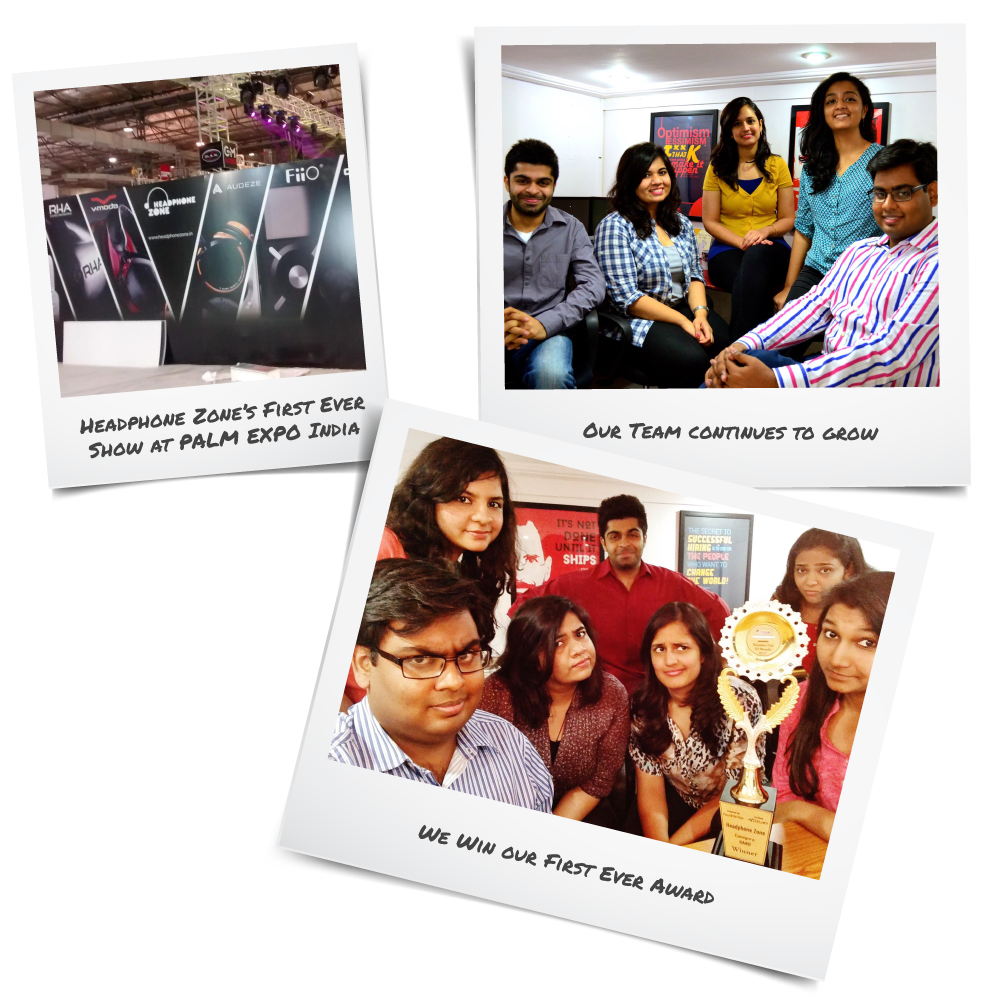 2015
We Shift to a Bigger Office & Build our Team
"A few years after moving to Mumbai, we were lucky to find that the website was growing rapidly and we needed more people on board. We left our cramped co-working space for a very cozy 1 storied office right beside an old bakery & bang in the middle of Mumbai's Bollywood district.

2016
Headphone Connect is Born + Girl Power!
"2016 was the year we created Headphone Connect - a unique community meetup event for headphone enthusiasts and audiophiles and held the first event in Mumbai. We would book out the coolest craft breweries across India and travel with bags full of expensive headphones, DACs and players. We'd invite everyone we knew to spend a day with us over good food, great craft beers, some incredible music, and ofcourse the finest collection of Headphones put together anywhere.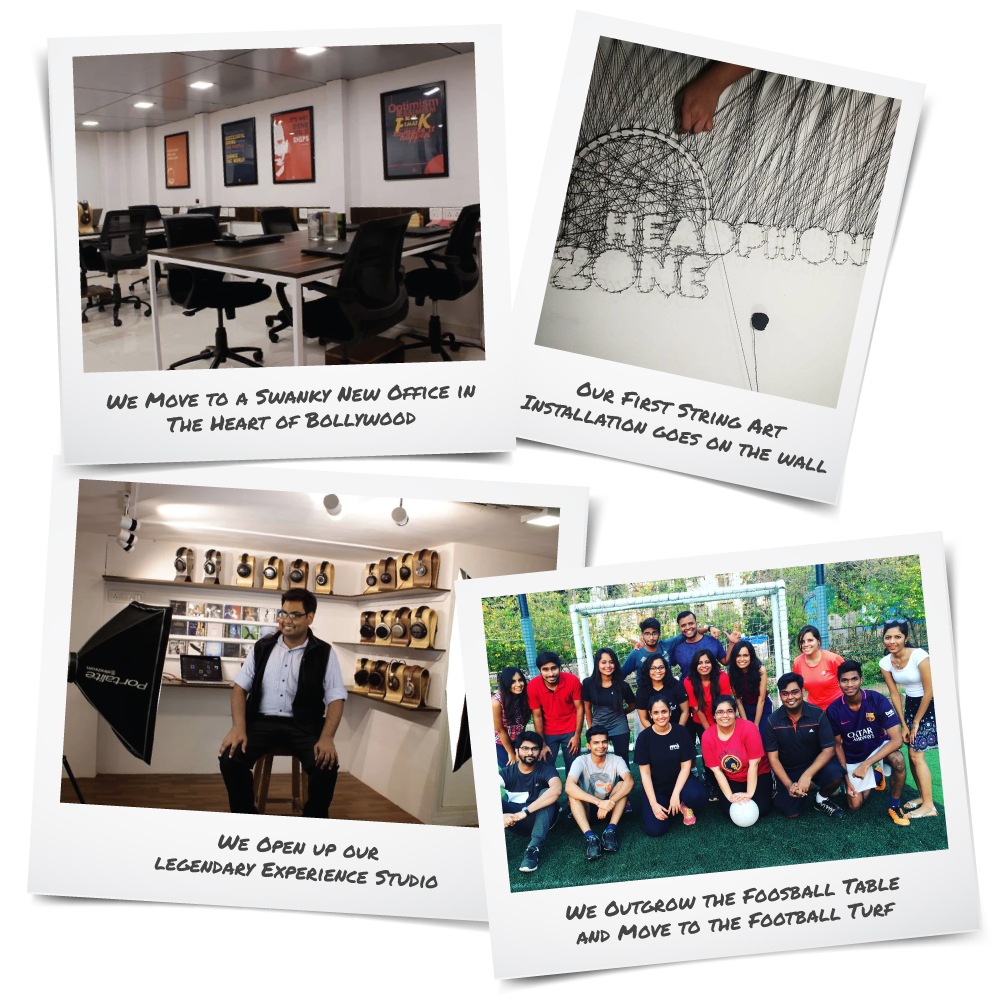 2017
We Move Offices Again & Double Up in Size
"We were confronted with problems of scaling and automating processes and business operations the most this year. We were shipping twice as many headphones, and everything needed to catch up to speed. 2017 was a great year for us but also one with many ups and downs. We worked much harder than ever before, made some mistakes along the way. But we learnt that chocolate cake makes everything better. A lot of customers quickly discovered this too and we've sent out thousands of chocolate cakes to customers since.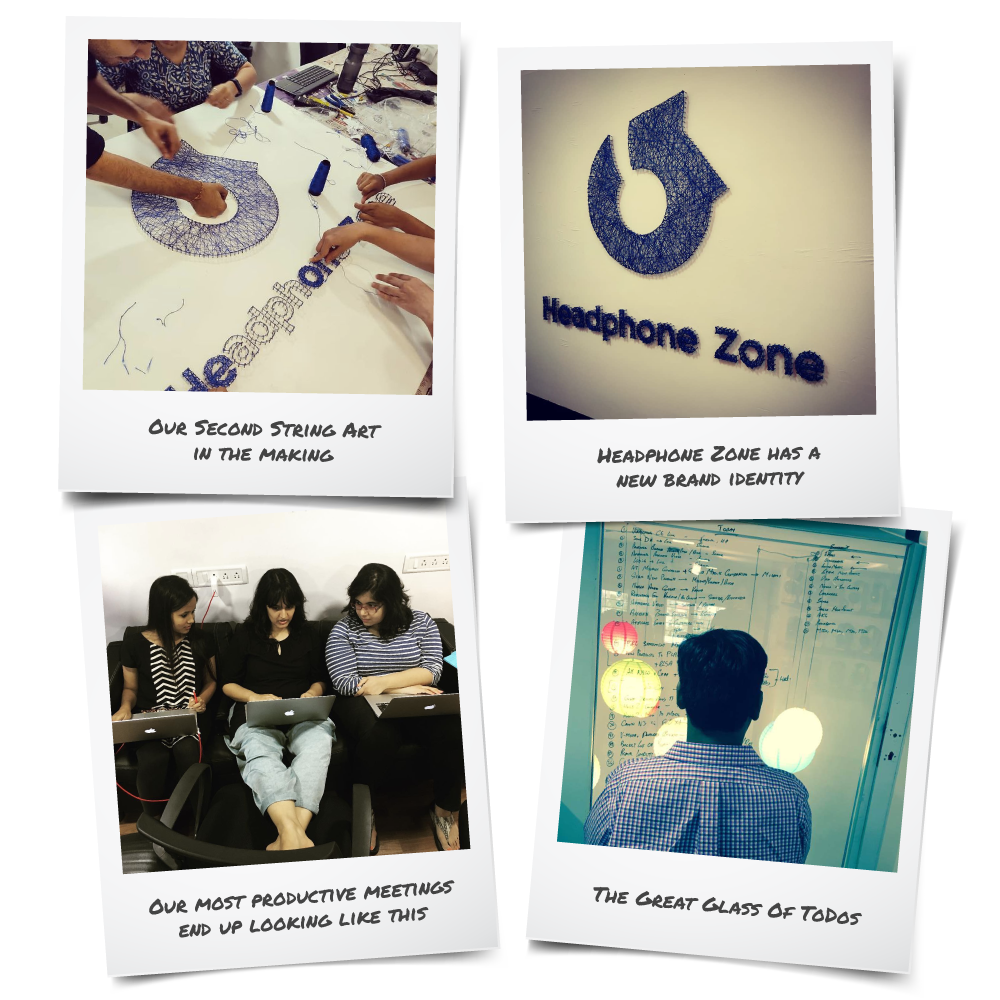 2018
We create Headphone Zone. Again.
"We found that to take Headphone Zone to the next level, our existing brand was lacking, and was really created for a store in a mall. Redeveloping the Headphone Zone brand was the need of the hour. It meant letting go of everything we had created so far to make way for something new. Until now, we would attempt to do everything in-house, but this we decided to leave to the experts. We had to ask ourselves a lot of tough questions that helped us shape and define our brand's ethos, personality and communication style.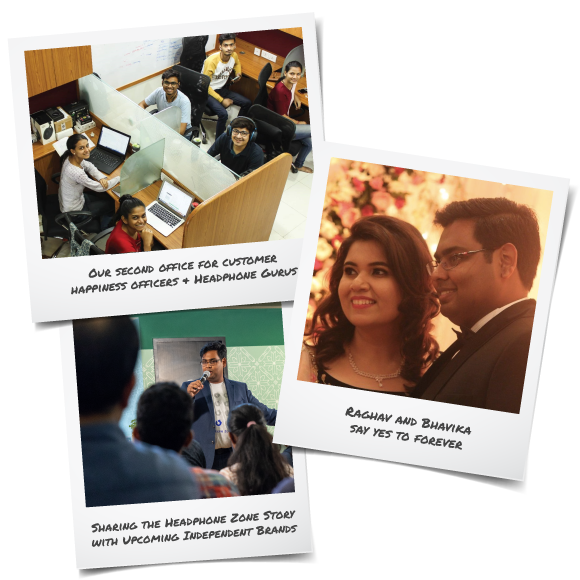 2019
Our Customer Happiness Officers & Headphone Gurus take Center Stage
"For the first time, we had a large dedicated team of Headphone Gurus and Customer Happiness Officers who interacted with hundreds of customers everyday. It got pretty chaotic with 10 or more people being on calls simultaneously. We got very lucky finding another space in the same building and moved the teams there. This meant that there were problems when Maggi was made only in one office! But we still made it a point to come together everyday.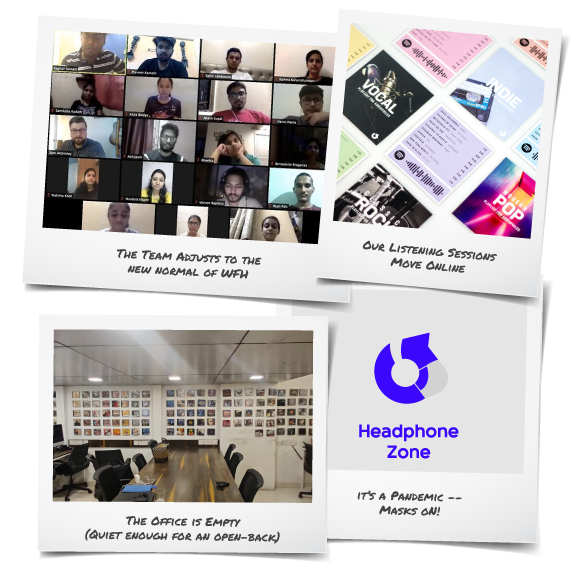 2020
A Year Where we Didn't let the Pandemic Get the Best of us
"The year started out really positive for the team. We'd had 3 Townhalls with ambitious projections and plans for the year. Then March happened. COVID-19 lockdowns affected everyone and we were no different. We really thought we were in serious trouble.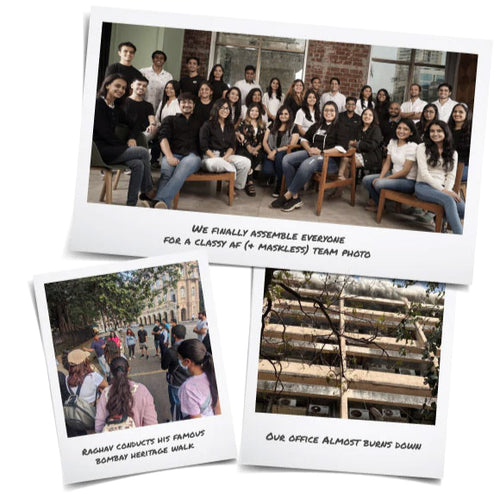 2021
A Year of Ups and Downs
The year began on a high with a lot of us resuming Work from Office, and then the 2nd wave of COVID-19 hit, and one after another many from the team contracted the virus. To add to the gloom, one of the offices on our floor broke into quite a disastrous fire. But things started looking up! By June, vaccinated and victorious, it was finally viable for all of us to fill the vacancy of our empty office.
The year ended on a high too with us running some of our most successful sales ever like Black Friday Cyber Monday and the Christmas Sale.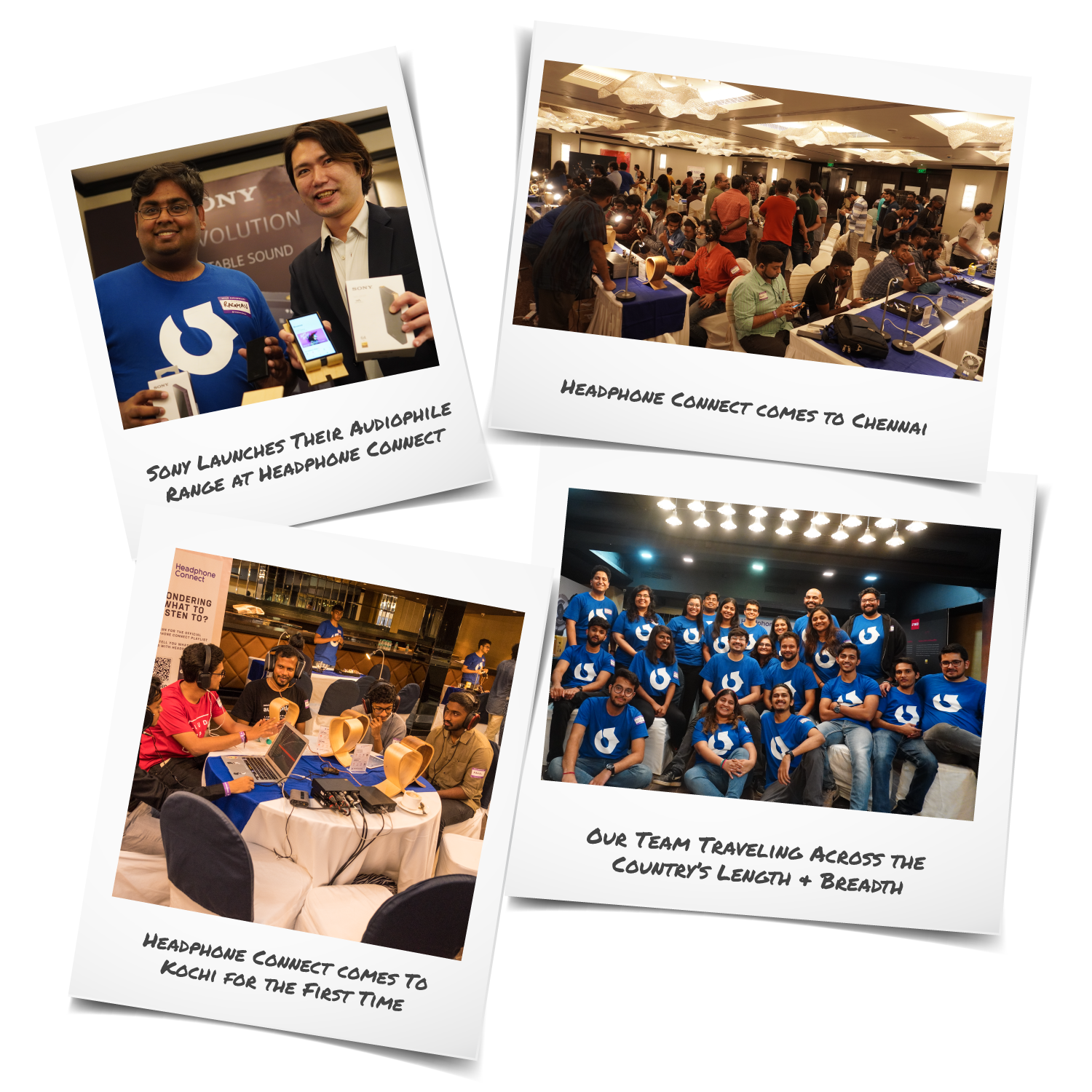 2022
What Ensued in 2022
A very momentous year for us. We saw rapid traction from resuming Headphone Zone's first meetup event after the pandemic: about 2000 enthusiastic audiophiles attended Headphone Connect in 8 cities over our summer and winter edition. Despite half the team being constantly on the move to host the event, we managed to grow from 2021 through our successful sales. We also hosted our very first Garba Night. But it was not all just fun and games, we got to connect with our warehouse team in Chennai to build better processes and form bonds closer than ever.

Credits
Team Headphone Zone Would Like to Recognize and Thank Those Who Were a Part of Our Journey
Friends And Collaborators
Abhisek Sarda & Opposite
Aditya Mahagaonkar & WhatKnot
Aditya Marathe & WhatKnot
Ali Pardiwala
Alif
Amit Jain
Amit Jivani
Anand Kulkarni & Flop Films
Annkur Agarwal
Apurva Kothari & NoNasties
Ashutosh Pande
Berty Ashley
Bhagyashree Jain
Chand Ajmera
Deepak Gopalakrishnan
Dhruv Bhutani
Ershad Khaleebullah
Garima Yadav
Harini Iyer
Harsh Pareek & iBraine
Harshit Mishra
Heeta Parikh & Silverspun
Hina Palkar
Jinesh Dedhia
K.J. Singh
Karan Singh
Kausshal Dugarr
Khyati Dodhia
Kirdaar
Liz D'Souza & Lizlyn
Martin Nillson
Neil Batavia
Neeraj Arya's Kabir Cafe
Nikhil Kumar Verma
Nishant Padhiar
Paroma Chatterjee
Pradeep Gidwani & The Pint Room
Pranav Saboo
Pratik Jain & Paxton Equips
Rahul Shah & Gadget Zone
Ramit Mehra
Ravi Bhushan
Rebecca Tobin
Rhys Sebastian
Sankar Thiagasamudram
Sanskruti Serrao
Shashank Kumar & PushOwl
Shashwat Swaroop & Marmeto
Siddharth Mangharam
Smita Rajagopal & Smitten
Sunil Kumar & TAMSE Associates
Swati Poddar
Tuhin Mehta
Udayan Arayan & GM Audio
Vargab Bakshi
Varun Dayal
Zohran Miranda
Alumni And Contributors
Abheer Monga
Abhinav Mehrotra
Ahsan Lilani
Aliza Baidya
Anisha Peter
Bernadette Braganza
Bhavika Sisodia
Brajendra Kumar
Chintamani Kulkarni
Deepa Nirmal
Delwyn Mathews
Dhananjay Bhat
Dia Aurangabaadkar
Durva Hadkar
Hetashri Thaker
Ishwari Pawar
Jay Vohra
Joel D'Souza
Kanchan Mishra
Karina Raghani
Khushali Thakkar
Kritika Dayal
Mehvish Khan
Miloni Shah
Mrudula Khaire
Namita Jaiswal
Nausheen Shaikh
Pradhumn Ranawat
Pranav Pandit
Prasanna Lal
Praveen Kamath
Raj Gandhi
Rajesh Kumar Singh
Rajul Sangoi
Reedhi Mukherjee
Renishka D'Souza
Rhea Dare
Rishikesh Kisla
Ronika Debnath
Salim Lakdawala
Sanjana Vaswani
Shahil Darbar
Shain Shroff
Shanika Jhunjhunwala
Shanth Swaroop
Sheena Riberio
Sheldon Phulpagar
Sujala Reddy
Uttara Gautam
Valisha Lobo
Varad Jadhav
Varun Soni
Vernon Baptista
Vinamra Garg
Yash Bohra