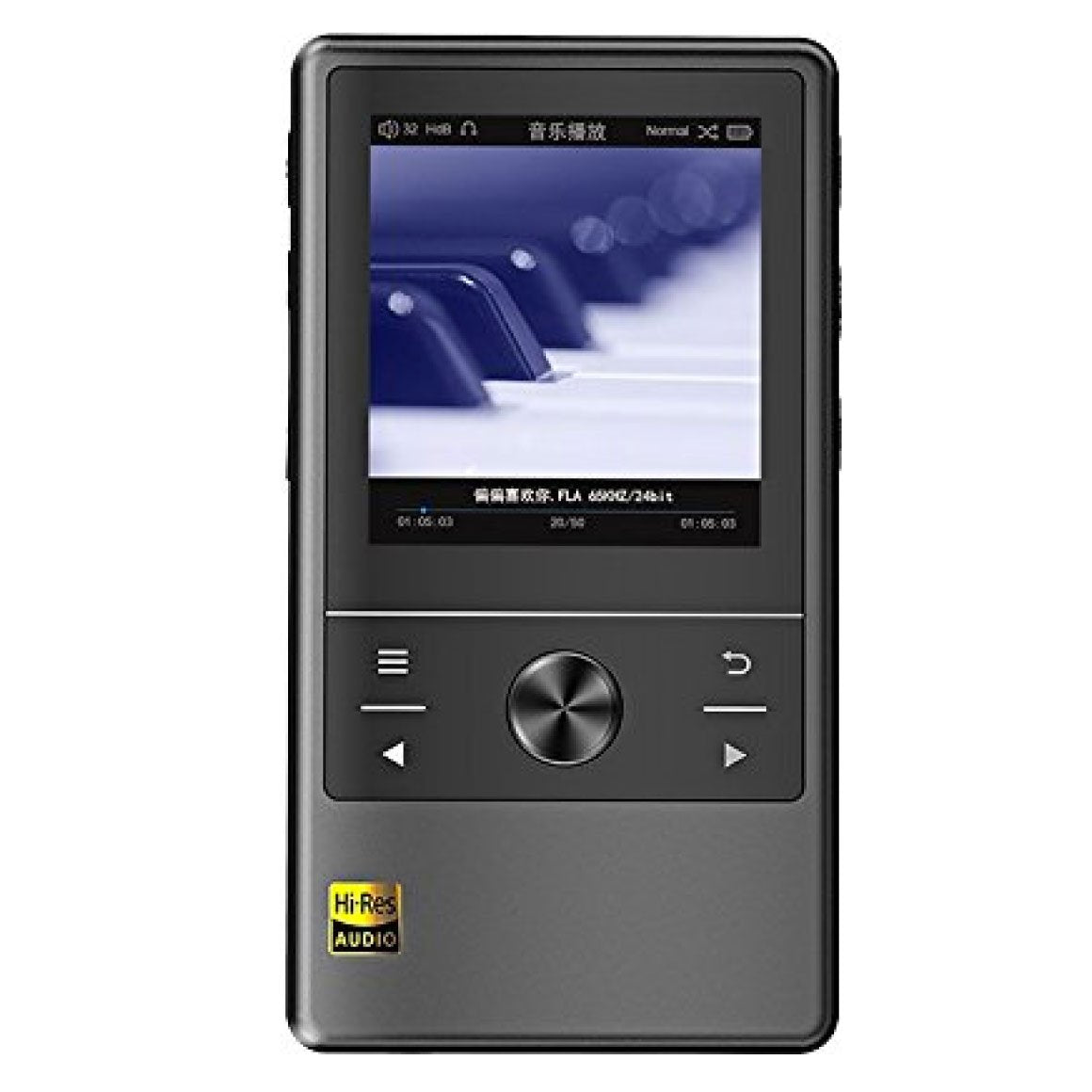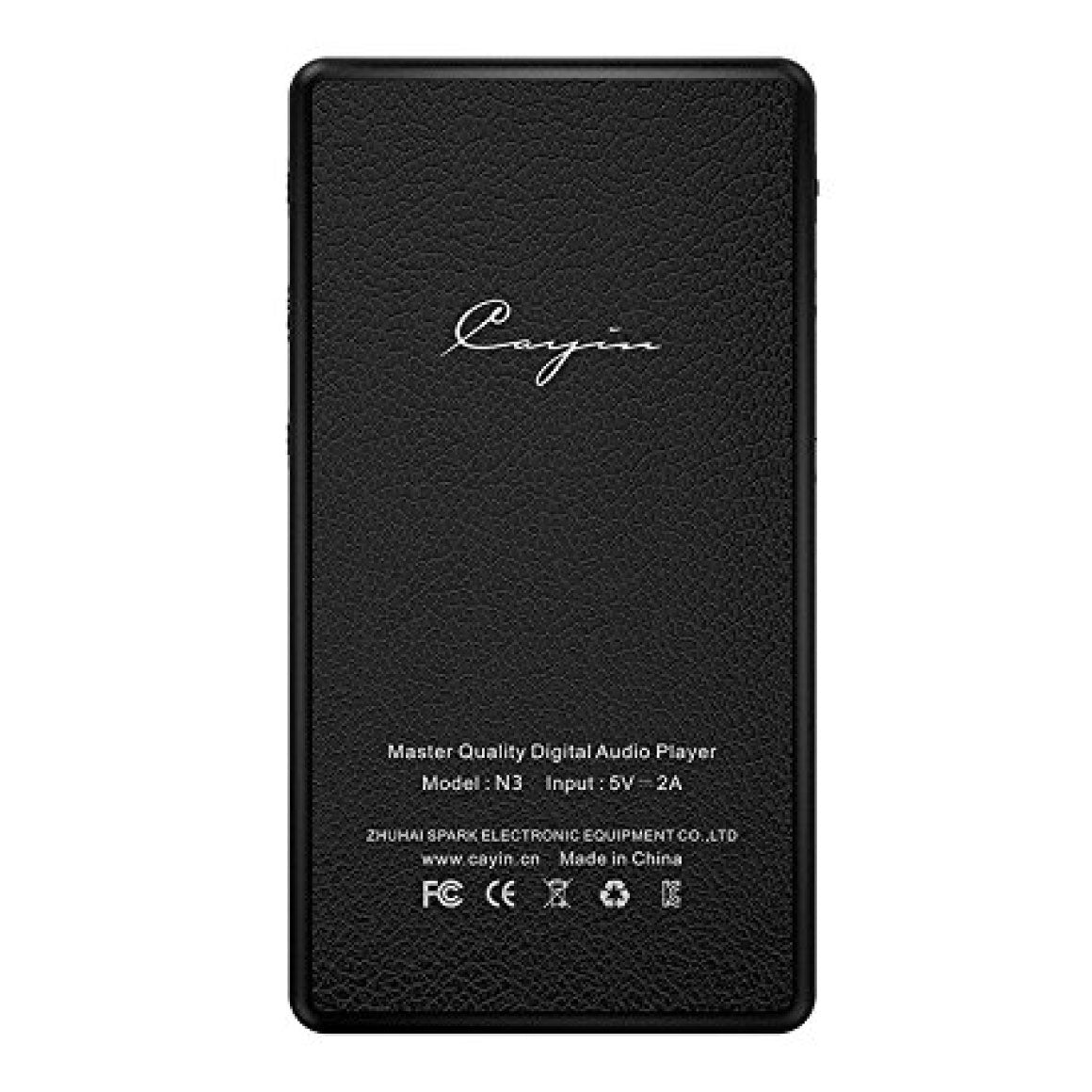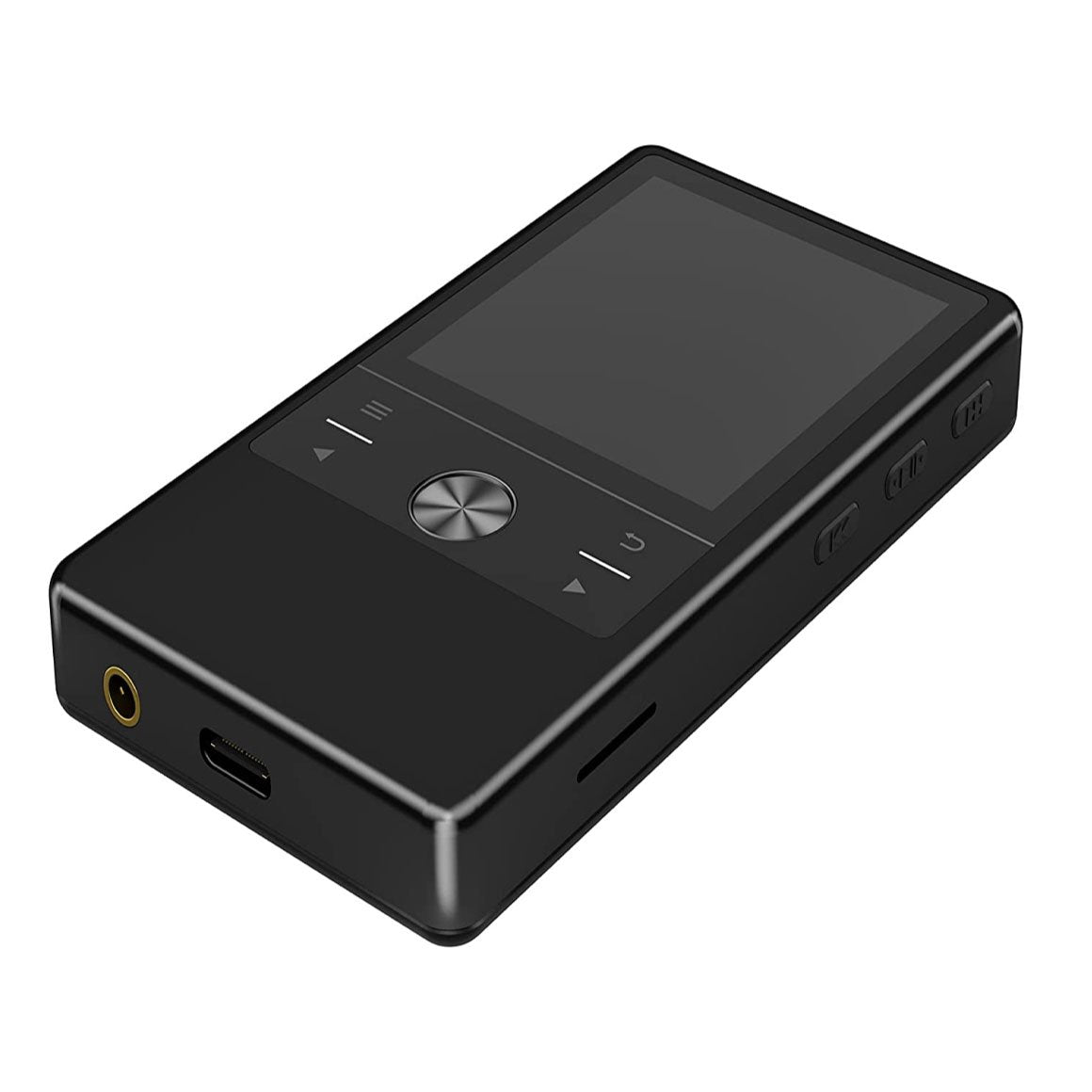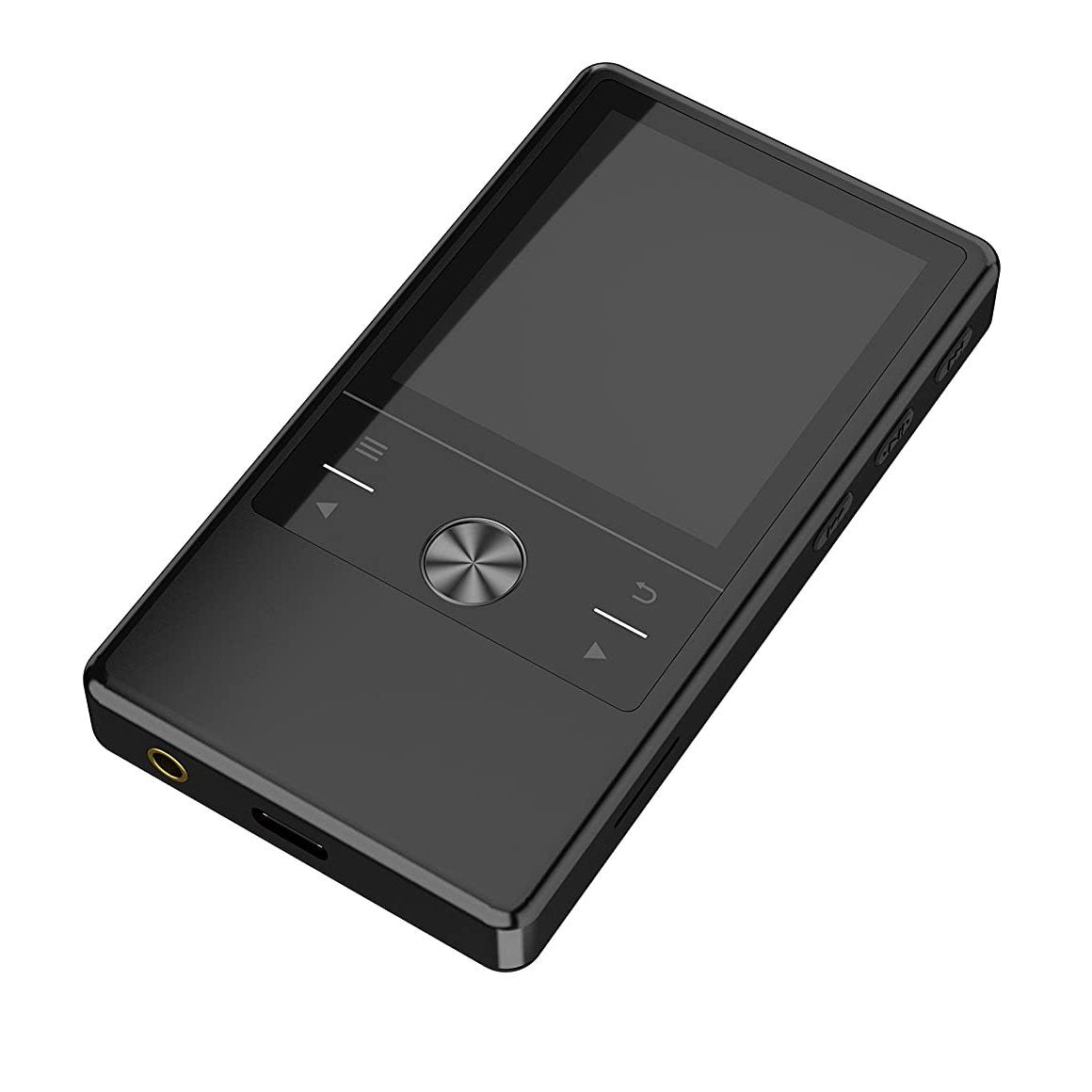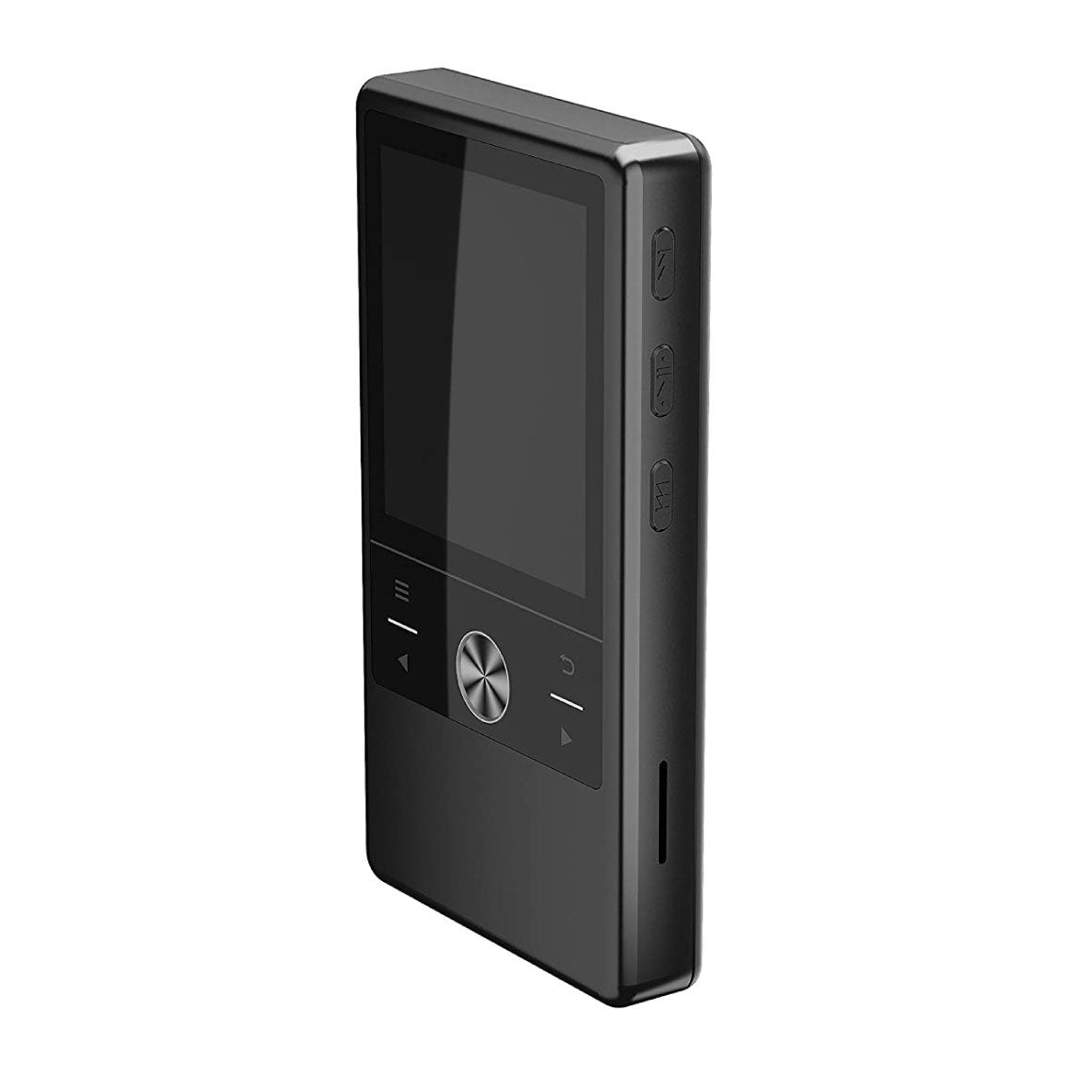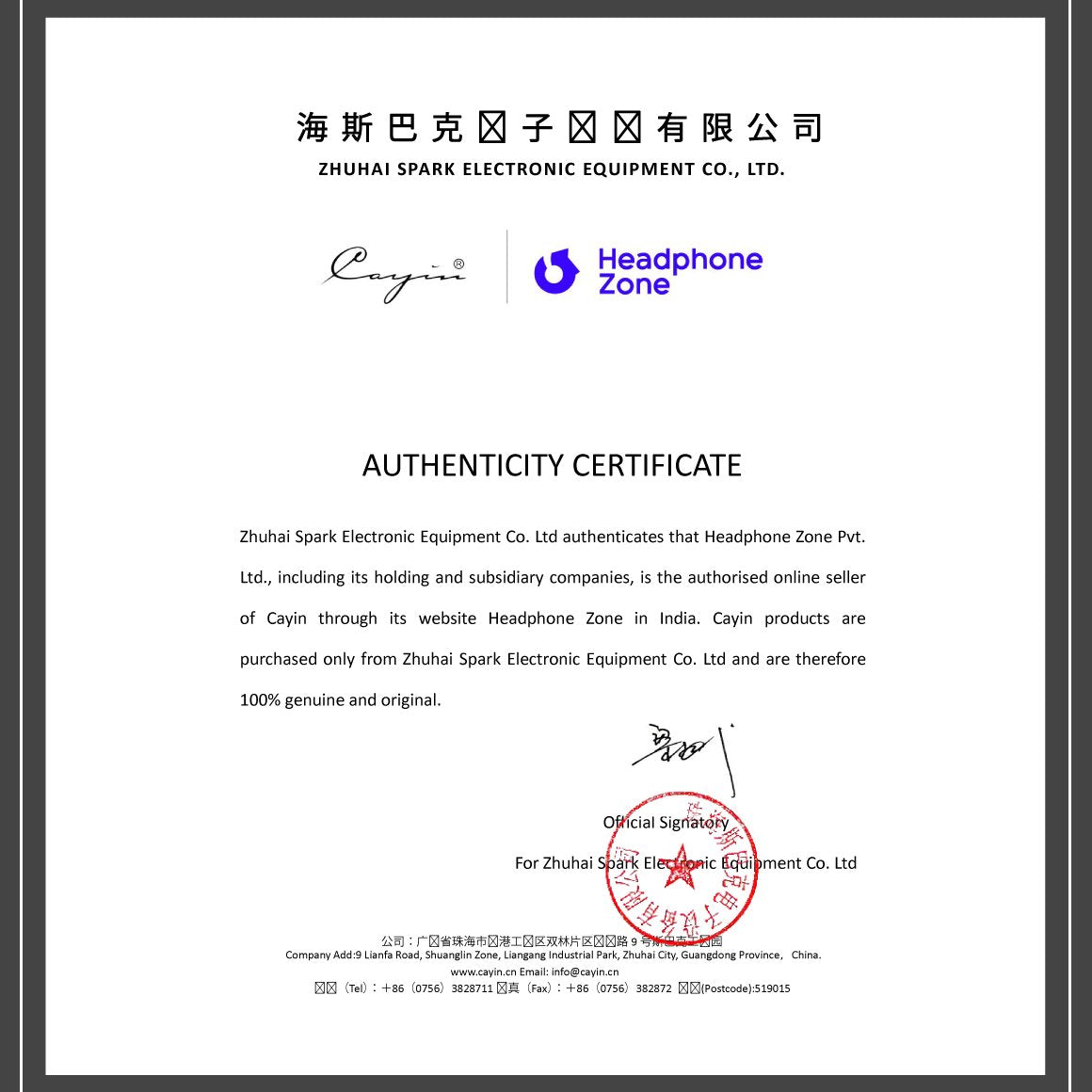 Cayin - N3
Portable Digital Audio Player
---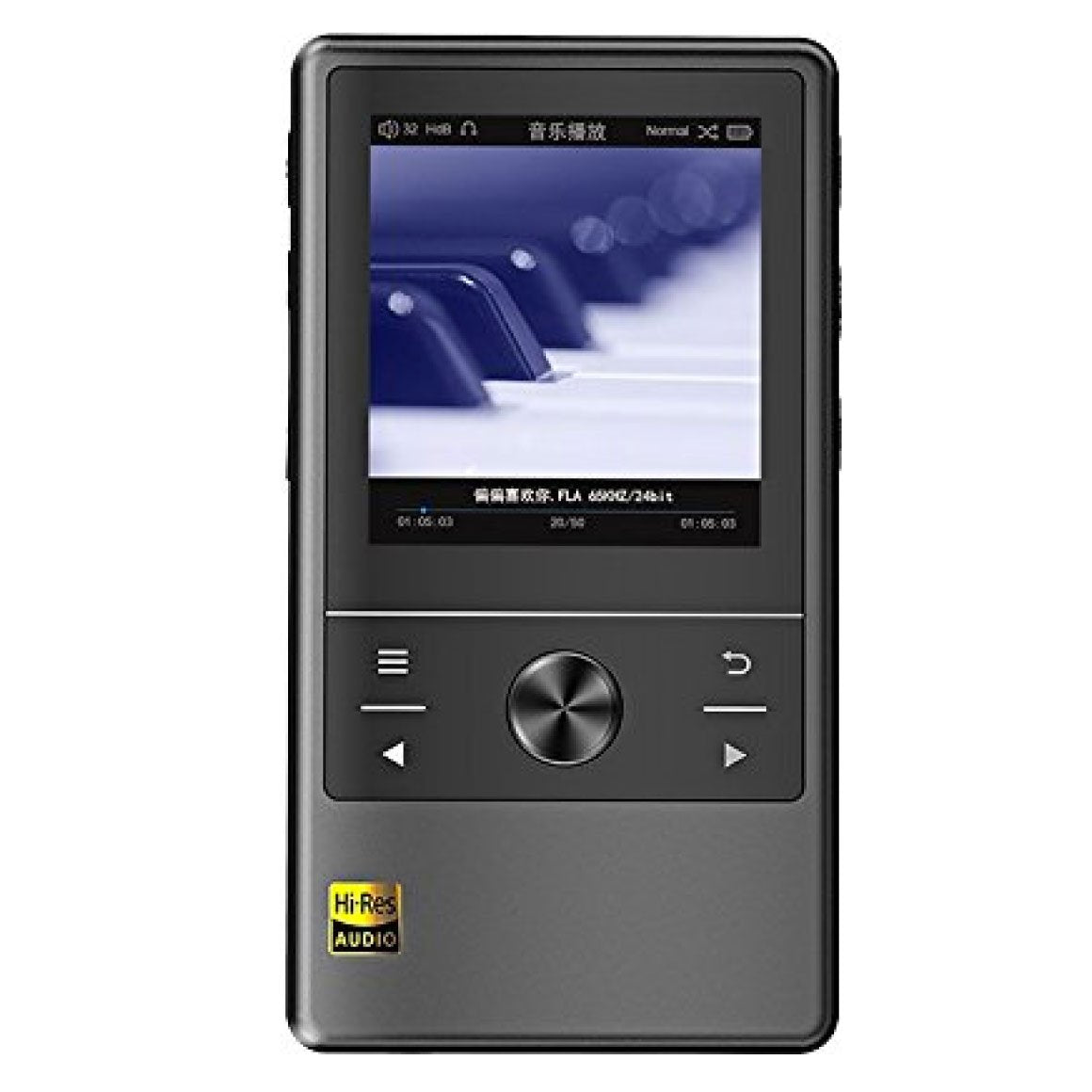 Cayin - N3
Sale price

₹ 11,999
Regular price

MRP:

₹ 11,999
(/)
This product is permanently discontinued and continues to live on in
Headphone Zone's Museum
.
The Museum is where we pay our respects to end-of-life, old, archived, but not forgotten products. This page was made with a lot of love and will live on for posterity. What to say, we're sentimental people. 😔
While this product is out of stock, consider...
This product is rated 4.8 of 5.0 stars.
It has received 20 reviews.
N3 is a stellar sounding DAP packed with a lot of features
Cayin n3 is a must have accessory for your portable music system. "Why" you asked?
+ Great sonic capabilities out of the box
+ Great transport dap i.e. n3 can be used as a source for other dac using usb c otg adaptor
+ USB DAC functionality
+ Storage 256gb via micro sd
+ 11 hour usage on a 2 hour charge
+ Two way Bluetooth i.e. recieving and transmitting capability
+ Music library of around 1200 FLAC files got updated within 40 seconds
+ Great value for money
Against
- Frequent mistaps on touch buttons while pressing enter key
- Navigation through UI using touch buttons is not a pleasing process
- Weird is the only word to describe it's EQ. It's a 10 band EQ ranging from +6db to -6bd and yet its different than your usual 10 band EQ's. It's not unusable, it just takes some getting used to
- BT transmission is lossy even with that aptx marketing, so tidal users, be aware
- There's a sound lag while starting music from bt. That lag doesn't occur in continuation but after reconnecting bt, that one time startup lag occurs again
- Build quality is good but it doesn't look attractive
- When connected to pc as usb storage, data transfer rates are slow
So far, every negative that is mentioned can be worked with. For example - for the mistaps on touch buttons, one need not use these buttons at all because all of n3's stored music can be accessed and played from a smartphone using hiby link.
Vs fiiio x3 iii
At first, I was planning on buying fiio x3 iii which is available at 13k on amazon after a 35% price discount but then I noticed that fiio x3 iii can not be used as a transport dap which led me to buy n3
I've taken out 40 minutes of my precious time to write this short review to make sure anyone looking into n3 doesn't miss out even on a single detail
Thanks hpz for such a fast product delivery at around 60 hours from the time of placing order :)
Versatile little DAP
I have never used a DAP extensively, this is the first one that I have bought, so it will be impossible to draw parallels with immediate competition.
Cayin's N3 is a very versatile little thing full of features and amazing connectivity options.Difficult to find interconnect for Mojo though
It's a compact device, I had not expected it to be so small, the build quality is decent. The buttons feel a bit plastic but do their job well. User interface is simple and easy to use.
Very quiet, clear sound tends towards the warmer side of neutral, Bass is tight however doesn't extend overly deep, not bad overall.
Power is adequate for iems even at L gain setting. In fact M and H add a synthetic kind of clarity and sparkle to the upper mids and highs, that's more obvious in the H setting, I didn't like that at all, sounds too synthetic. The upper mids and the highs kind of overlap each other.
Wish the sound was wider like the Mojo, actually the width is decent not bad at all, just that the Mojo has spoilt me.
Compared to the Fiio E18, the N3 sounds definitely clear, the resolution and separation is better. However the Fiio has a better punch and has spaciousness to it.
Compared to the Mojo the N3's sonic disabilities come to the fore almost on all counts. What is most obvious is the lack of power to drive full size headphones. The N3 struggles to drive my old 50's I need to crank up the volume to 80-85 % range. I initially thought raising the gain level to M or H would help. It does boost the power but the loss of clarity in the higher frequencies is a deal breaker. It's a complete no go for direct use with the Audeze EL8, it just cannot drive them. A dedicated amp is necessary for full size headphones.
For me the main purpose of the N3 is that of a transport for my Mojo. In fact I got 2 N3's one for my wife's Fiio E18 as well. The N3 does all the things the Chord Poly does that I need at 1/4th the price. It is awesome with the Fiio, it adds to the Fiio's c...
Wow Prabeer, it's always good to hear from you. That was an awesome review. You really should start blogging :)
Thank you for writing in!
Unbelievable Little DAP
Buy it without a second thought...no comparison with fiio X1 2nd Gen...Tonality & Warmth is quiet similar to Fiio X3 2nd Gen...But all the other features like Apt X gives it an edge over other products in this price range...using it as DAC requires desktop software...UI is quiet easy & breezy...Sound signature is really revealing & bit on warmer side..soundstage is quiet similar to AK Jr..a little less though...but what a product in this category...fun to stream tidal through phone in to this with a little less annoying lag...build is also OK...not seems like gonna last forever like other DAPs...overall really happy with the buy...quick delivery by HZ...CAYIN did it again !!!
Good stuff
Really good at what it does which is to deliver hi res music. Using it with the Amiron at the moment with no real issues.
One thing which could've been better is to have the buttons with a backlight but it's not really a hurdle.
Awesome device and very easy to setup and use
Simple is a terms which is a understatement for this device, I have been using this device for a week now and I must tell you I love the way this device has been performing, the clarity from this device is amazing, I connected my sennheiser M2 in ear and was amazed with the kind of clarity I got with this device. I would recommend this for all my friends, I have stopped listening to my music from mobile and shifted over to this player.
Thank you Headphonezone for prompt deliver and service.
Ideal For Casual Music Listening
Best Suited for Portable Use
130mW + 130mW @ 32Ω
Power Output
N3:THE MASTER QUALITY DIGITAL AUDIO PLAYER

Cayin is a premium audio brand hailing from China. They released their latest audio player the Cayin N3 at the CanJAM, Newyork in February 2017. Now availaible in India to provide the best of audio and most interesting of the colours.

12 HOURS OF CONTINUOUS PLAYBACK

Never miss out on your music ever again. With the Cayin N3 DAP get an astounding battery life of 12 hours and a standby time of 200 hours. The Charging technology further lets recharge quickly and get going again.

3 STAGE GAIN CONTROL

Have headphone with different Gain controls? No Problem. The Cayin N3's 3 stage gain control allows ample output adjustments to let you choose the best one made for you. The DAP promises to sing with a wide range of headphones.

COMPATIBLE WITH CTIA STANDARD HEADPHONES

CTIA is an organisation which creates a standard for wireless headphones. With the all new N3 DAP you can easily connect to a wireless headphone that is CTIA certified. Thereby, giving you the complete liberty to recieve lossless music even when you are hands free.

BLUETOOTH V4.0 ENABLED

To further receive only lossless wirelesss music, every Cayin N3 is enabled with Bluetooth V4.0 and AptX. The AptX is suprerior with wider bandwidths and gives shorter delays, better error correction and high-fidelity audio reproduction.

OTG: BIG EXPANSION WITH SMALL ADAPTOR

You can further expand your memory by adding a USB to the OTG slot provided in the N3. The OTG can directly playback your music from the USB storage devices. So you do not need to practically have all your favourite songs in one device to listen to pure lossless music.

FUNCTION AS USB AUDIO DAC

The Cayin N3 can easily act as a USB audio DAC for your mubile and computer devices. It can support upto PCM 24bit/ 192kHZ and DSD 64/128. The capability of acting as multiple devices is what makes the N3 unique. Further with the help of one Type-C connector you can receive two digital outputs.

ATTRACTIVE COLOURS TO GO ALONG WITH ATTRACTIVE TECHNOLOGY

If the technologies used weren't enough to make you happy, the N3 also comes in amazing lets you caome in amazing colour options to choose from. You can go with the monochromatic black or vibrant Cyan and Red according to your choices.

INTUITIVE GUI

The interface of the N3 is user friendly and intuitive. The transparant touch controls lets you handle and switch simply. The capacitive touch controls provides mild feedback when you touch the control buttons. Giving you an overall intuitive experience.

MAKE YOUR PHONE A HI-RES AUDIO PLAYER

Cayin and HiBy Music have collaborated to bring a link feature that helps you connect your phone to the N3 DAP.

ALUMINUM CHASIS WITH BACK

The N3 makes for a design that is not only functional but also friendly. The feel-good solid, tender aluminum chassis placed over along with pleather back makes for a perfect DAP that can be carried anywhere without the worries of wear and tear. The dimensions are pocket-friendly and makes the N3 fit anywhere without taking that space of the Hi-Res devices.
PRODUCT INFORMATION

| | |
| --- | --- |
| CHARGING TIME | ~2HRS (with 1.5-2A Charger, not provided) |
| BATTERY DURATION | Around 12hours (Screen Off) |
| DISPLAY SCREEN | 2.4 in (6 cm) TFT 400×360 IPS screen |
| BLUETOOTH | Bluetooth 4.0 + aptX |
| EXTERNAL STORAGE | TF X 1 (up to 256 GB) |
| OUTPUT CONNECTOR | 3.5mm headphone and USB type-C |
| DIMENSIONS | 3.9 x 2.1 x 0.5 in (10 x 5.4 x 1.3 cm) |
| WEIGHT | 100g |

PHONE OUTPUT

| | |
| --- | --- |
| POWER RATING | 130 mW + 130 mW at 32 ohms |
| FREQUENCY RESPONSE | 20 Hz–20 kHz (+/- 0.3 dB, Fs=192 kHz); 5 Hz–50 kHz (+/- 2 dB, Fs=192 kHz) |
| THD+N | 0.03% (1 kHz, FS=44.1 kHz; 20 Hz–20 kHz, A-weighted) |
| DYNAMIC RANGE | 108 dB (20 Hz–20 kHz, A-weighted) |
| SNR | 108 dB (20 Hz–20 kHz, A-weighted) |
| OUTPUT IMPEDANCE | ≤ 1 ohm |

LINE OUTPUT

| | |
| --- | --- |
| LINE OUT | 1.0 V at 10 K ohms |
| FREQUENCY RESPONSE | 20 Hz–20 kHz (+/- 0.2 dB, Fs=192 kHz); 5 Hz–50 kHz (+/- 2 dB, Fs=192 kHz) |
| THD+N | 0.03% (1 kHz, FS=44.1 kHz; 20 Hz–20 kHz, A-weighted) |
| DYNAMIC RANGE | 108 dB (20 Hz–20 kHz, A-weighted) |
| SNR | 108 dB (20 Hz–20 kHz, A-weighted) |

COAXIAL OUTPUT

| | |
| --- | --- |
| OUTPUT LEVEL | 0.5Vp-p at 75 ohms |
| OUTPUT IMPEDANCE | 75 ohms |

OTHERS

| | |
| --- | --- |
| HEADPHONE RECOMMENDED VALUE | 16–200 ohms recommended |
| 3 GAIN STAGES | High, mid, low |

S/PDIF OUTPUT

| | |
| --- | --- |
| DSD | DSD64 |
| PCM | Up to 192 kHz/24 bit |

USB AUDIO IN

| | |
| --- | --- |
| DSD | DSD64/DSD128 (native or DoP) |
| PCM | 16-24 bit/8-192kHz |
| WINDOWS | Supported (Cayin USB audio driver required) |
| MAC OSX | Supported (Driver not required) |
| ANDROID | Partially supported |
| IOS | Not supported |
| USB | Asynchronized USB audio 2.0 class |

USB AUDIO OUTPUT

| | |
| --- | --- |
| DSD | DSD64/DSD128 (DoP, D2P) |
| PCM | Up to24 bit/192kHz |

IN THE BOX

| | |
| --- | --- |
| B0X CONTENT | 1. Cayin N3 |
| | 2. USB cord |
| | 3. Silicone case (black with black model) |
| | 4. Screen guard |

OTHER DETAILS

GENERIC NAME
Digital Audio Player
IMPORTER DETAILS
Importers Name: Ferrari Video
Address: 63/18, 1st Main Road, Gandhi Nagar, Chennai - 600020
Contact No: 044-24420733
NET QUANTITY
1

N3:THE MASTER QUALITY DIGITAL AUDIO PLAYER

Cayin is a premium audio brand hailing from China. They released their latest audio player the Cayin N3 at the CanJAM, Newyork in February 2017. Now availaible in India to provide the best of audio and most interesting of the colours.

12 HOURS OF CONTINUOUS PLAYBACK

Never miss out on your music ever again. With the Cayin N3 DAP get an astounding battery life of 12 hours and a standby time of 200 hours. The Charging technology further lets recharge quickly and get going again.

3 STAGE GAIN CONTROL

Have headphone with different Gain controls? No Problem. The Cayin N3's 3 stage gain control allows ample output adjustments to let you choose the best one made for you. The DAP promises to sing with a wide range of headphones.

COMPATIBLE WITH CTIA STANDARD HEADPHONES

CTIA is an organisation which creates a standard for wireless headphones. With the all new N3 DAP you can easily connect to a wireless headphone that is CTIA certified. Thereby, giving you the complete liberty to recieve lossless music even when you are hands free.

BLUETOOTH V4.0 ENABLED

To further receive only lossless wirelesss music, every Cayin N3 is enabled with Bluetooth V4.0 and AptX. The AptX is suprerior with wider bandwidths and gives shorter delays, better error correction and high-fidelity audio reproduction.

OTG: BIG EXPANSION WITH SMALL ADAPTOR

You can further expand your memory by adding a USB to the OTG slot provided in the N3. The OTG can directly playback your music from the USB storage devices. So you do not need to practically have all your favourite songs in one device to listen to pure lossless music.

FUNCTION AS USB AUDIO DAC

The Cayin N3 can easily act as a USB audio DAC for your mubile and computer devices. It can support upto PCM 24bit/ 192kHZ and DSD 64/128. The capability of acting as multiple devices is what makes the N3 unique. Further with the help of one Type-C connector you can receive two digital outputs.

ATTRACTIVE COLOURS TO GO ALONG WITH ATTRACTIVE TECHNOLOGY

If the technologies used weren't enough to make you happy, the N3 also comes in amazing lets you caome in amazing colour options to choose from. You can go with the monochromatic black or vibrant Cyan and Red according to your choices.

INTUITIVE GUI

The interface of the N3 is user friendly and intuitive. The transparant touch controls lets you handle and switch simply. The capacitive touch controls provides mild feedback when you touch the control buttons. Giving you an overall intuitive experience.

MAKE YOUR PHONE A HI-RES AUDIO PLAYER

Cayin and HiBy Music have collaborated to bring a link feature that helps you connect your phone to the N3 DAP.

ALUMINUM CHASIS WITH BACK

The N3 makes for a design that is not only functional but also friendly. The feel-good solid, tender aluminum chassis placed over along with pleather back makes for a perfect DAP that can be carried anywhere without the worries of wear and tear. The dimensions are pocket-friendly and makes the N3 fit anywhere without taking that space of the Hi-Res devices.

PRODUCT INFORMATION

| | |
| --- | --- |
| CHARGING TIME | ~2HRS (with 1.5-2A Charger, not provided) |
| BATTERY DURATION | Around 12hours (Screen Off) |
| DISPLAY SCREEN | 2.4 in (6 cm) TFT 400×360 IPS screen |
| BLUETOOTH | Bluetooth 4.0 + aptX |
| EXTERNAL STORAGE | TF X 1 (up to 256 GB) |
| OUTPUT CONNECTOR | 3.5mm headphone and USB type-C |
| DIMENSIONS | 3.9 x 2.1 x 0.5 in (10 x 5.4 x 1.3 cm) |
| WEIGHT | 100g |

PHONE OUTPUT

| | |
| --- | --- |
| POWER RATING | 130 mW + 130 mW at 32 ohms |
| FREQUENCY RESPONSE | 20 Hz–20 kHz (+/- 0.3 dB, Fs=192 kHz); 5 Hz–50 kHz (+/- 2 dB, Fs=192 kHz) |
| THD+N | 0.03% (1 kHz, FS=44.1 kHz; 20 Hz–20 kHz, A-weighted) |
| DYNAMIC RANGE | 108 dB (20 Hz–20 kHz, A-weighted) |
| SNR | 108 dB (20 Hz–20 kHz, A-weighted) |
| OUTPUT IMPEDANCE | ≤ 1 ohm |

LINE OUTPUT

| | |
| --- | --- |
| LINE OUT | 1.0 V at 10 K ohms |
| FREQUENCY RESPONSE | 20 Hz–20 kHz (+/- 0.2 dB, Fs=192 kHz); 5 Hz–50 kHz (+/- 2 dB, Fs=192 kHz) |
| THD+N | 0.03% (1 kHz, FS=44.1 kHz; 20 Hz–20 kHz, A-weighted) |
| DYNAMIC RANGE | 108 dB (20 Hz–20 kHz, A-weighted) |
| SNR | 108 dB (20 Hz–20 kHz, A-weighted) |

COAXIAL OUTPUT

| | |
| --- | --- |
| OUTPUT LEVEL | 0.5Vp-p at 75 ohms |
| OUTPUT IMPEDANCE | 75 ohms |

OTHERS

| | |
| --- | --- |
| HEADPHONE RECOMMENDED VALUE | 16–200 ohms recommended |
| 3 GAIN STAGES | High, mid, low |

S/PDIF OUTPUT

| | |
| --- | --- |
| DSD | DSD64 |
| PCM | Up to 192 kHz/24 bit |

USB AUDIO IN

| | |
| --- | --- |
| DSD | DSD64/DSD128 (native or DoP) |
| PCM | 16-24 bit/8-192kHz |
| WINDOWS | Supported (Cayin USB audio driver required) |
| MAC OSX | Supported (Driver not required) |
| ANDROID | Partially supported |
| IOS | Not supported |
| USB | Asynchronized USB audio 2.0 class |

USB AUDIO OUTPUT

| | |
| --- | --- |
| DSD | DSD64/DSD128 (DoP, D2P) |
| PCM | Up to24 bit/192kHz |

IN THE BOX

| | |
| --- | --- |
| B0X CONTENT | 1. Cayin N3 |
| | 2. USB cord |
| | 3. Silicone case (black with black model) |
| | 4. Screen guard |

OTHER DETAILS

GENERIC NAME
Digital Audio Player
IMPORTER DETAILS
Importers Name: Ferrari Video
Address: 63/18, 1st Main Road, Gandhi Nagar, Chennai - 600020
Contact No: 044-24420733
NET QUANTITY
1