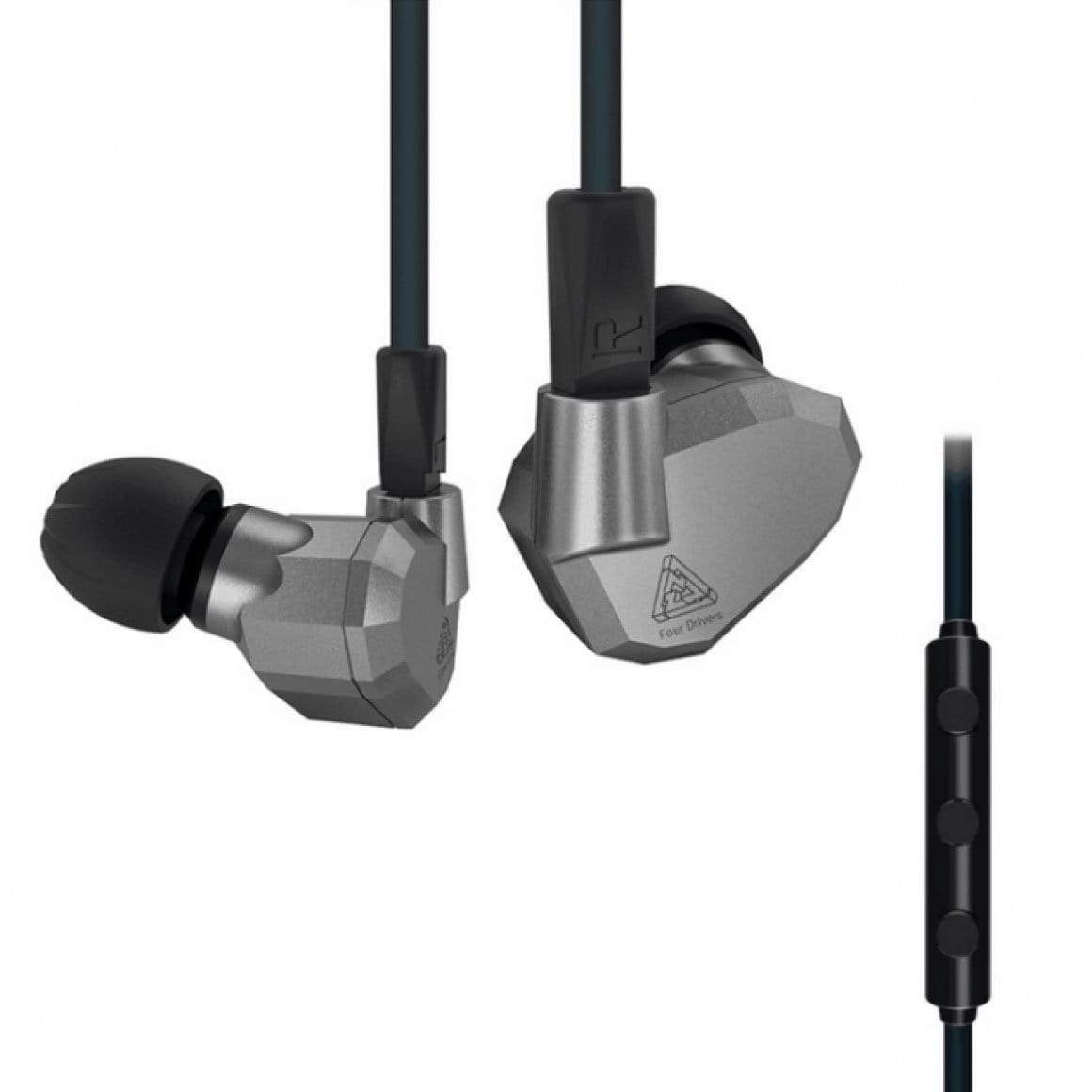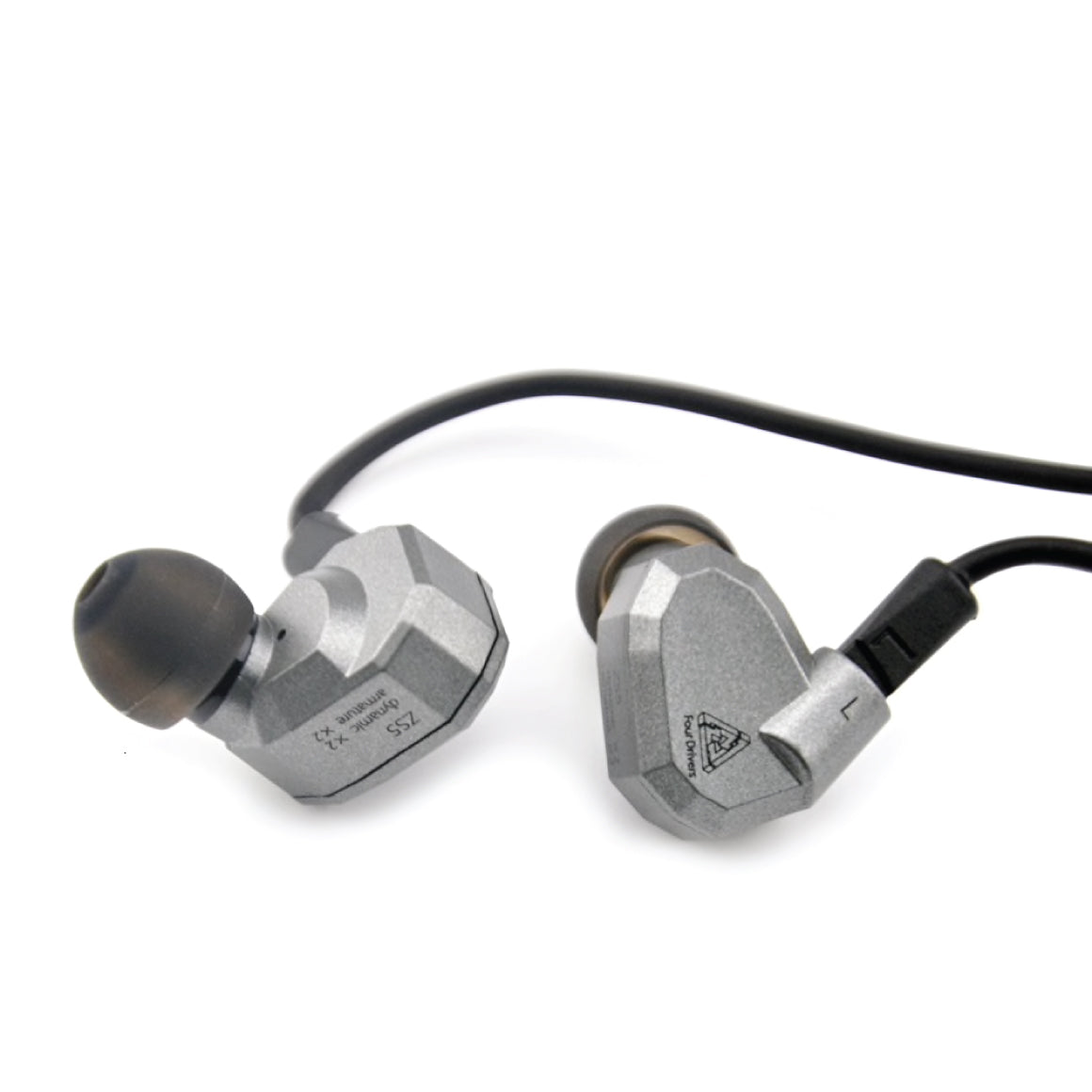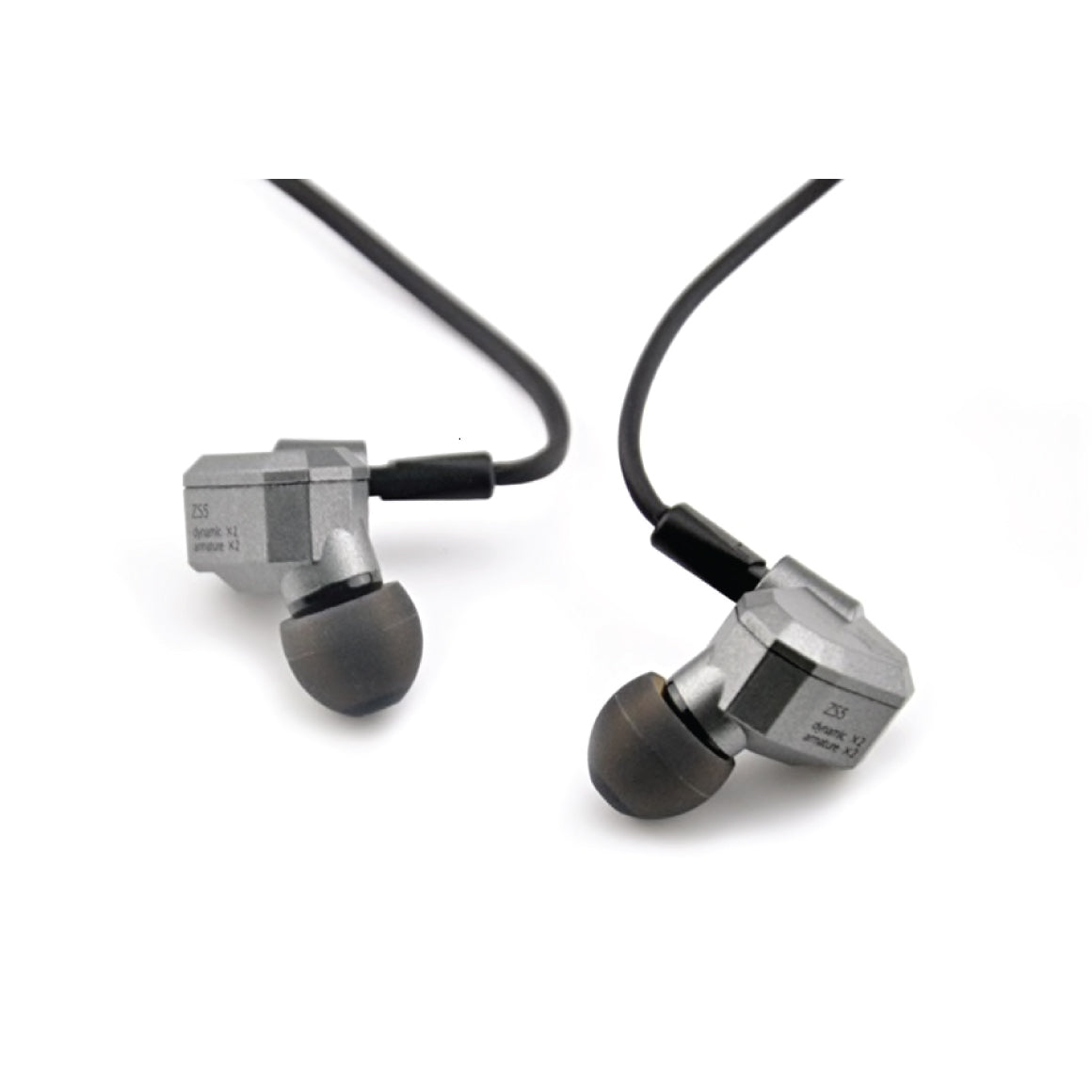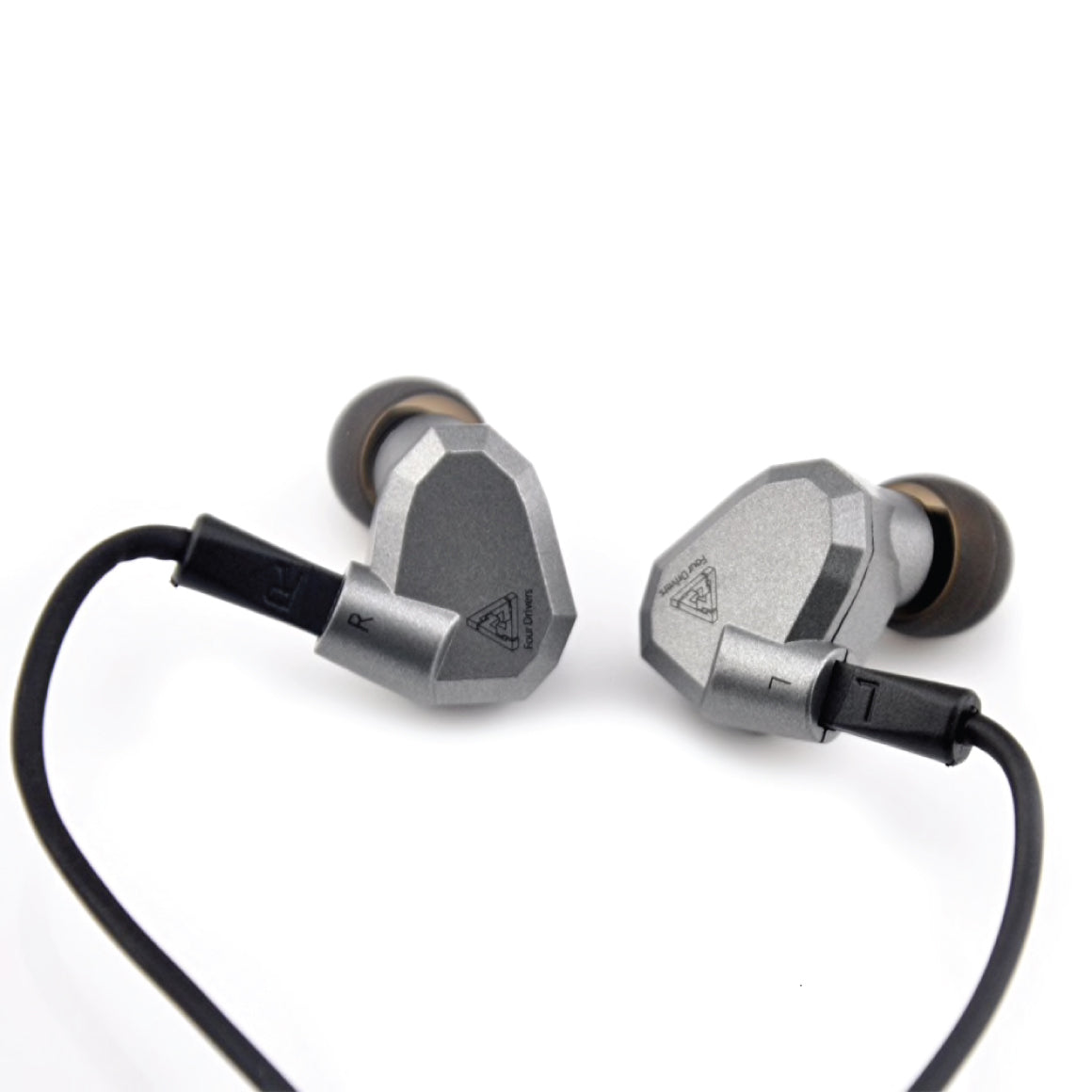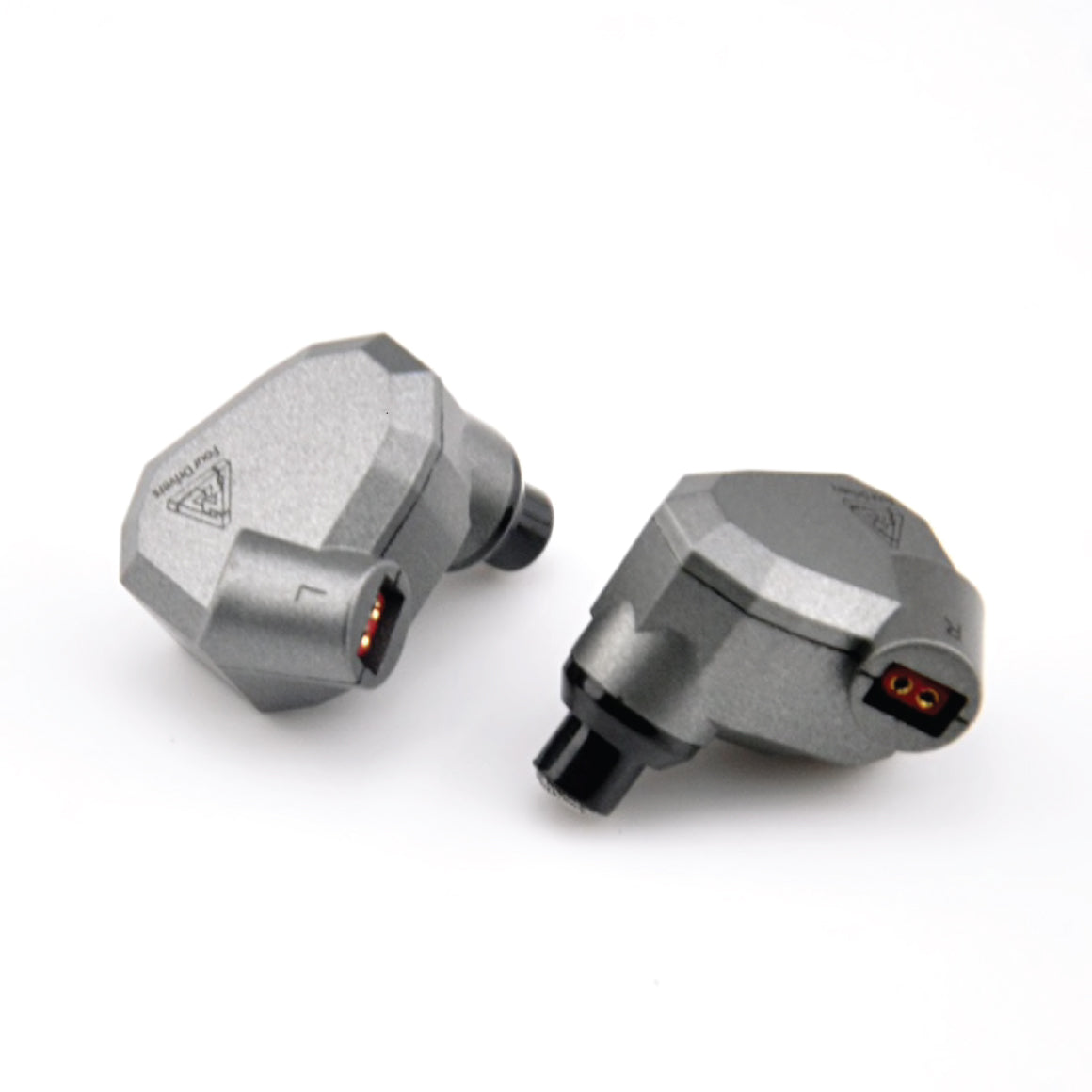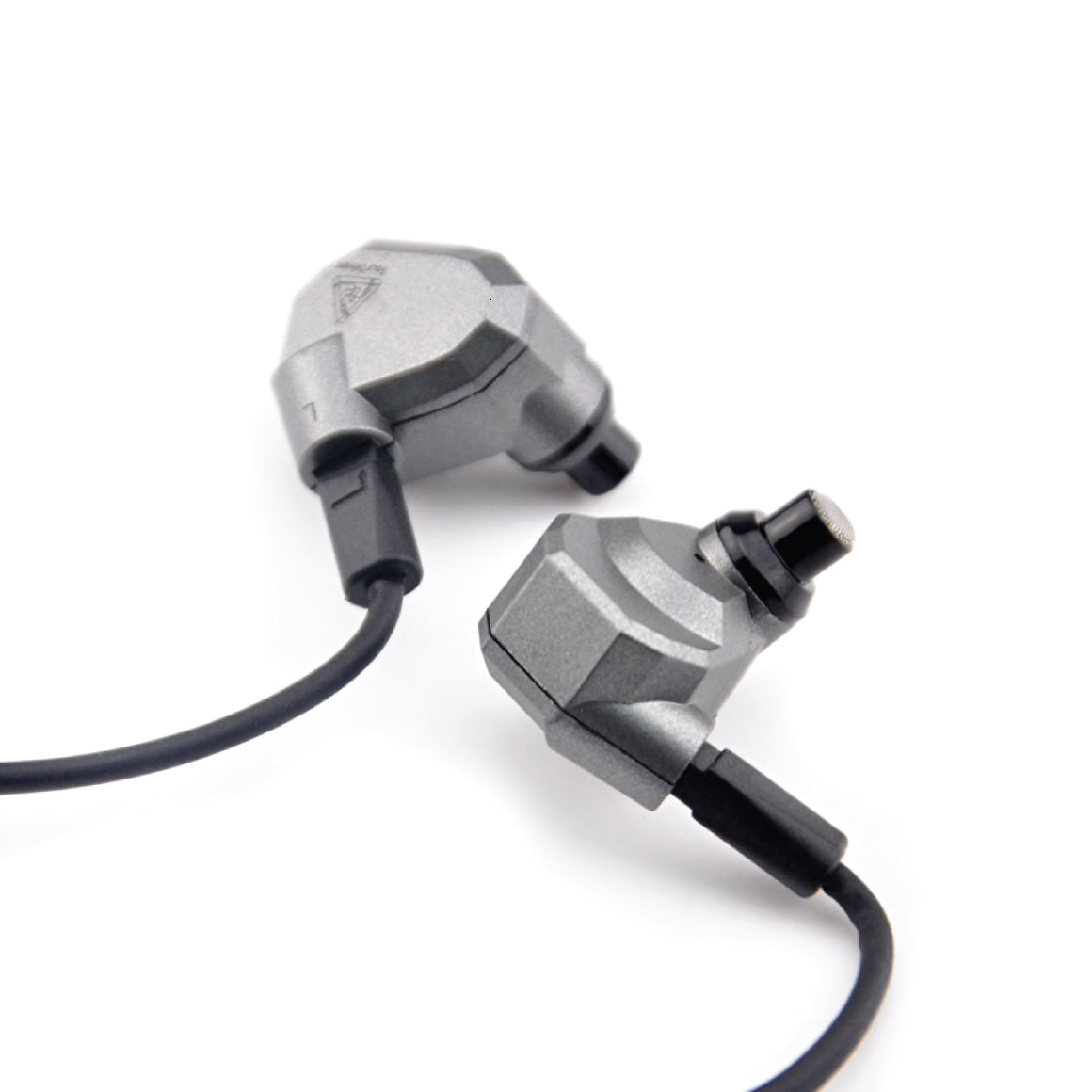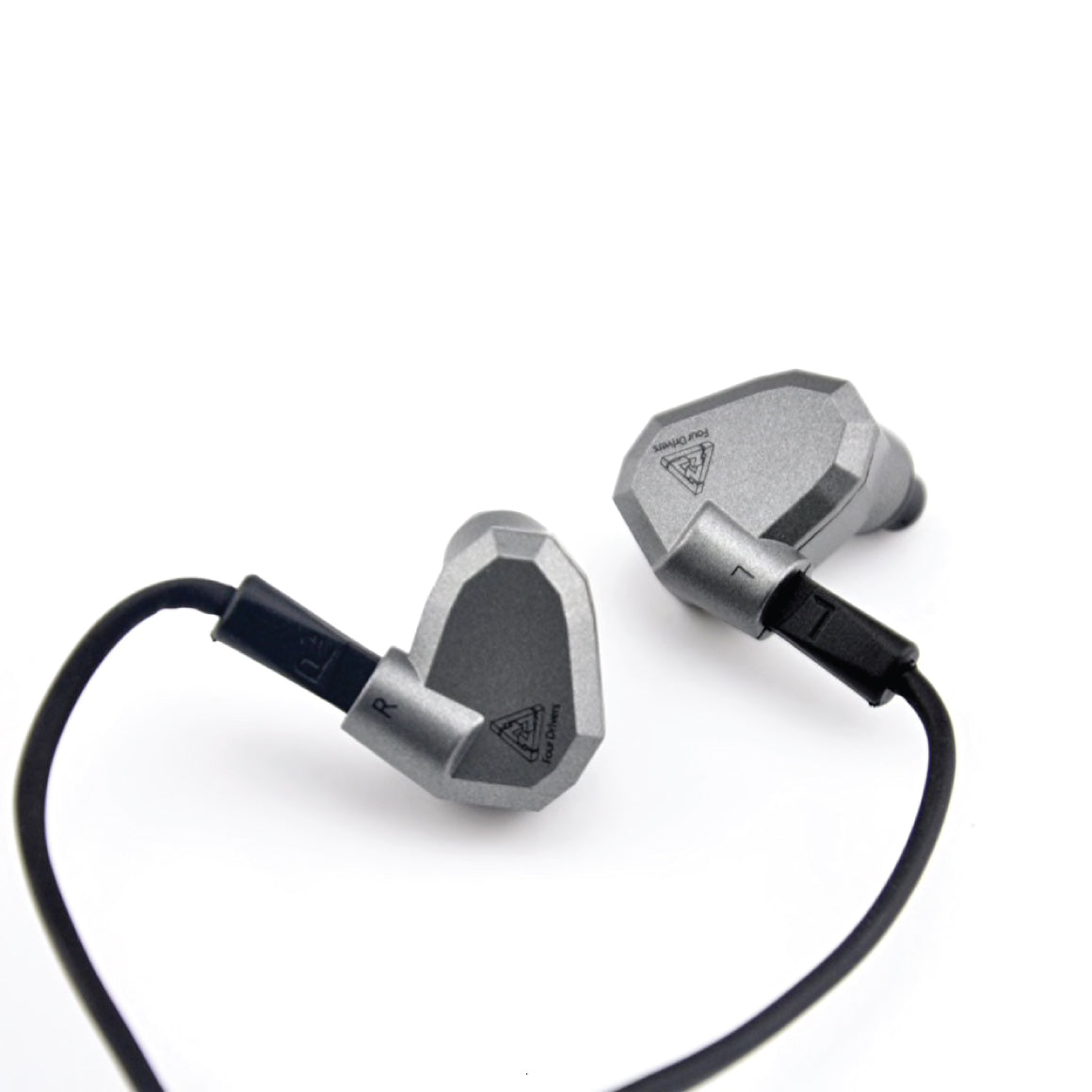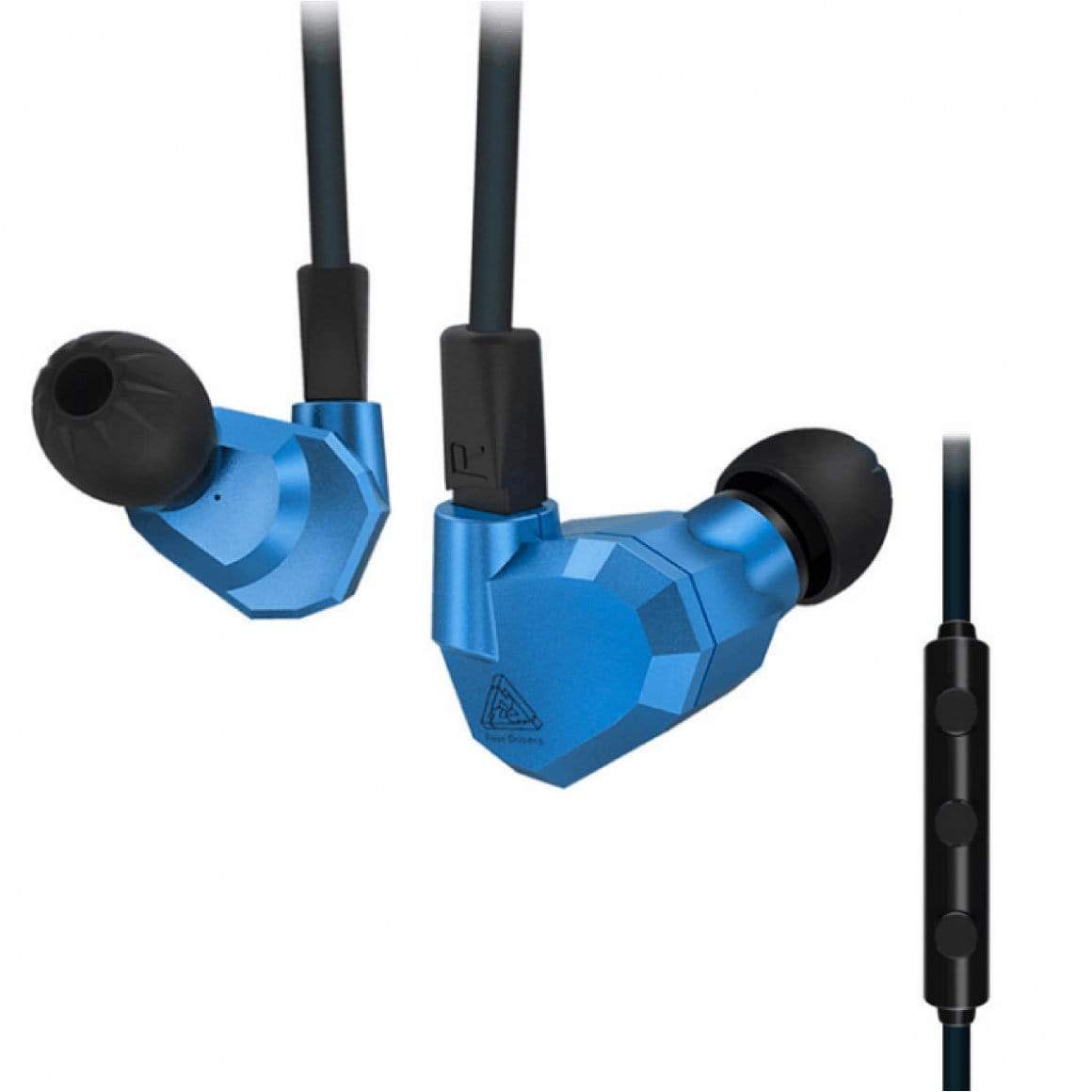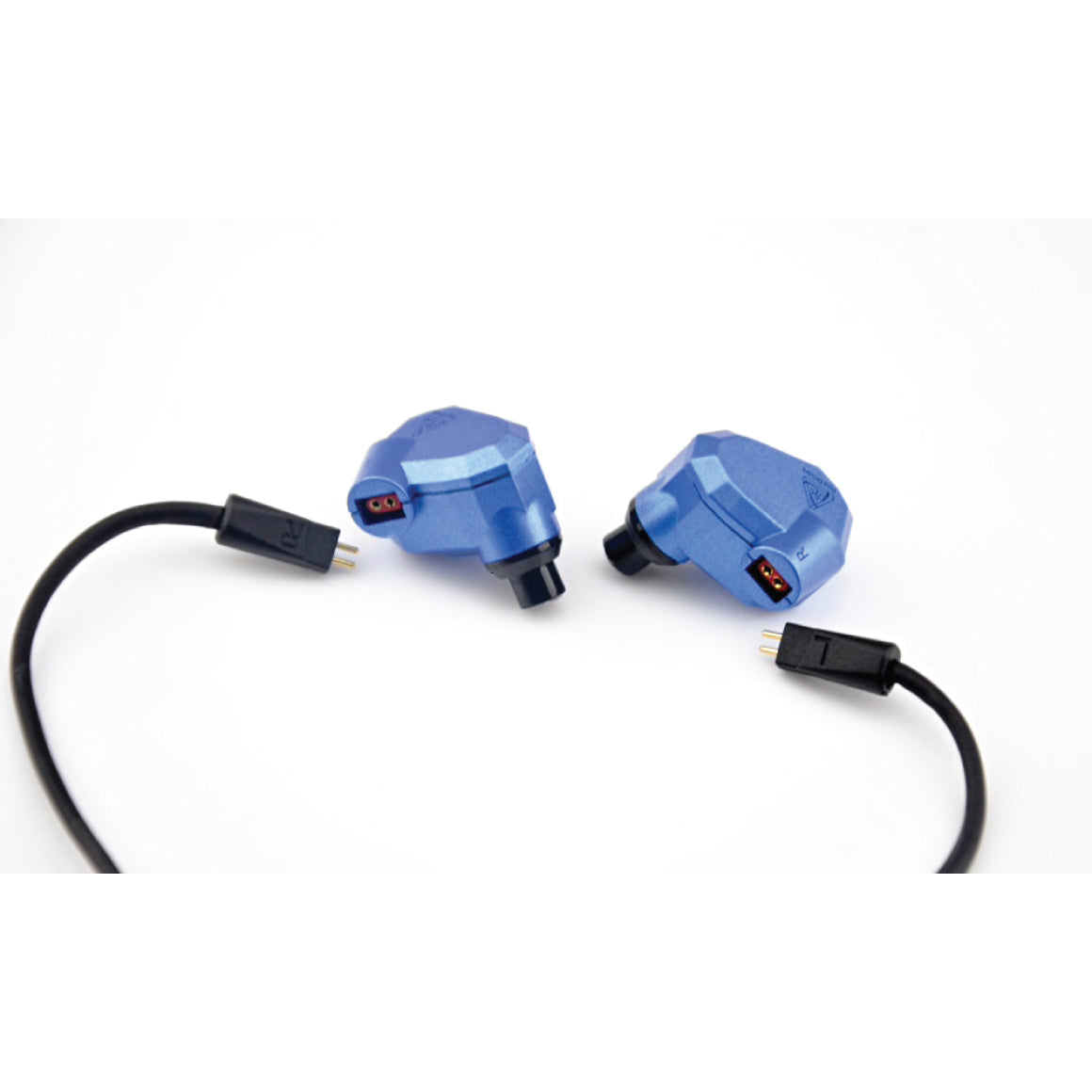 KZ - ZS5
In-Ears With 2 DD + 2 BA Drivers
---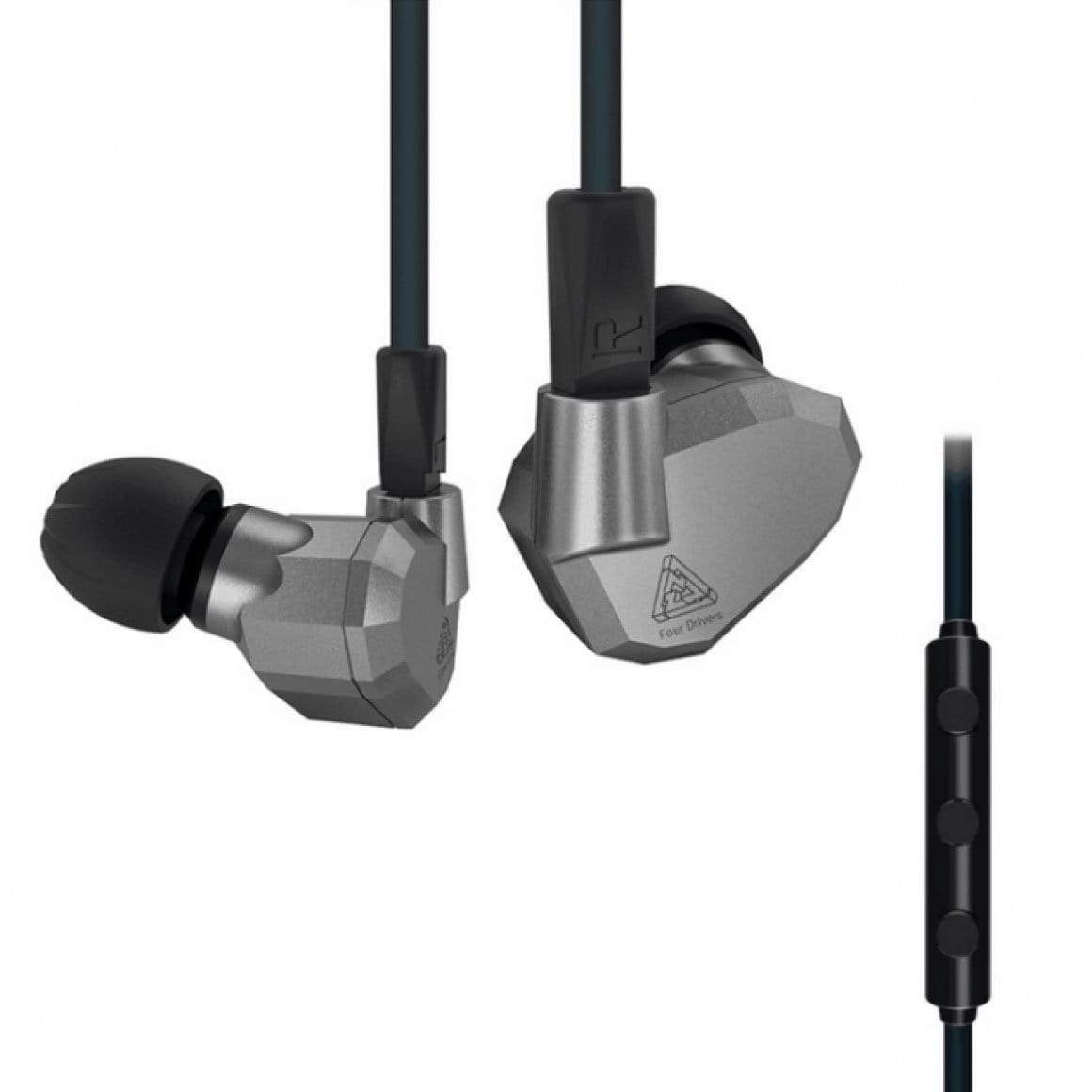 KZ - ZS5
Sale price

₹ 2,799
Regular price

MRP:

₹ 3,199
(/)
This product is permanently discontinued and continues to live on in
Headphone Zone's Museum
.
The Museum is where we pay our respects to end-of-life, old, archived, but not forgotten products. This page was made with a lot of love and will live on for posterity. What to say, we're sentimental people. 😔
While this product is out of stock, consider...
This product is rated 4.5 of 5.0 stars.
It has received 13 reviews.
Great pair of headphones!!
I have been using these for the past few days now, and I can vouch for the quality of these. They are a proper pair of high fidelity earphones. I won't call myself an audiophile, but these earphones really pick out each and every detail from the song. The only complain I have is the relatively high sibilance. And moreover please do keep in mind that these are the V2 ZS5s, which have two rings behind the mesh. I haven't really used the V1s but if the audiophile community is to be believed they are one of the best, and can go toe to toe with 100$ IEM(s), so unless you can get yourself a pair of V1s go ahead and buy these you won't regret it!!!
Good Sound Quality_ But uncomfortable and not Metal Housing
the unit is housed on plastic, contrary to the description of metal housing in spec and somehow it feels uncomfortable. The loop on ear doesnt rest on ears at all even when u bend it. Found it slightly bulky on ears. Maybe a pair of good custom eartips may help with comfort. Will update with some other earbuds.
Sound Quality - 5
Build Quality - 4
Comfort - 2
One of the best budget hybrid multi driver IEM-s out there
Got the first version as a gift. Here goes my impressions:
Pros:
1) Right off the bat, the sound quality is simply excellent- not just for the price, just excellent on its own. The bass is deep, hard hitting, clear and not muddy. Mids are clear, though not lush and musical like some of the high end BA multi drivers. Highs are there, but can be a touch harsh and cannot match the tuning of the high end BA mutli drivers. Sound stage relatively wide. Overall the sound signature is forward, fun and in-your face. Can't help but listen to my whole library once again with these puppies. Listening to high-res FLAC audio out of my LG V20 is a treat.
2) Isolation is average.
3) Removable cables are a huge bonus. Included wire is not bad. Optional silver braided wire isn't too expensive either.
4) Appears to be well made and sturdy even if it's plastic.
5) Headphonezone has priced this well.
Cons:
1) Being a Campfire Audio Andromeda ripoff isn't cool. While I don't generally care about style in audio gear and prefer form over function (I own a Grado SR60 which wouldn't win a style/ design award), blatantly copying someone else's design is another matter altogether.
2) Fit is quite likely to create issues. The housings are awkward and have a lot of angles. The stock tips didn't fit me. Sounded awkward with triple flanges- muffles the highs and mids. Was able to get a good fit only with the tips of a B&O Play. Off topic-Wonder how the Andromeda would fit..
Conclusion: An excellent buy at this price point. Not sure how the second versions sound, but I love mine. Try them out for fit before buying.
Good buy!
Talking about the earphones sound quality is too good and the sound stage is wide and the bass is just in the sweet spot where it isn't too much or too little just perfect for a with range of genres. If you're looking for a ear smacking bass heavy earphones do not go for this!
The build of the earphone is okayish if you hv big enough ears these might do fine but people with smaller ears might not get a good seal. In the comparison with different ear phones I saw that headphone zone sends an extra comply foam ear tips but I didn't get it where is it??? Also for some weird reason the left ear tip of the earphone keeps falling out and once it came out in my ears itself and was inside!! wtf? The wire quality is ok though ift feels like it won't survive for more than a year if you use it for daily commuting
Overall I would rate it 7/10 just because of the build quality issues otherwise it's awesome!!
Deep and Detailed..............
After a week of usage
Build quality is just fine. IEMs at this price we can't really expect RHA build. Not really a fan of plastic but these housings are very light and easy to wear for long hours. Cable is detachable and can be easily upgraded even be replaced with a Bluetooth unit. Also Headphone Zone has mentioned 3 button remote but what i got is a single button remote.
Sound Quality: These really are the first pair of IEMs ever for me. So can't really judge them based on other IEMs. But comparing them to rest of the ones at the price (byrons, ma390, 1more single driver, a-jays and bunch of other stuff. The Sound is almost near to balanced. Unlike the rest these doesn't really emphasise on a specific sound signature.
So what makes them special are two things at this price. Better Bass response which is not exactly extra bass like sony but the bass produced is felt with every variation in the sound. And the other is the sound stage. Not exactly the wider sound stage of open backs but those multiple drivers which create a great instrument separation resulting in an effect that almost gives us an effect that resembles a beautiful sound stage
One major con is at higher volumes it tends to lose it's balance. But listening to them upto 80% volume levels (iPhone) is an absolute pleasure and is preferred not to go beyond that.
And I hope HPZ brings rest of the KZ accessories available