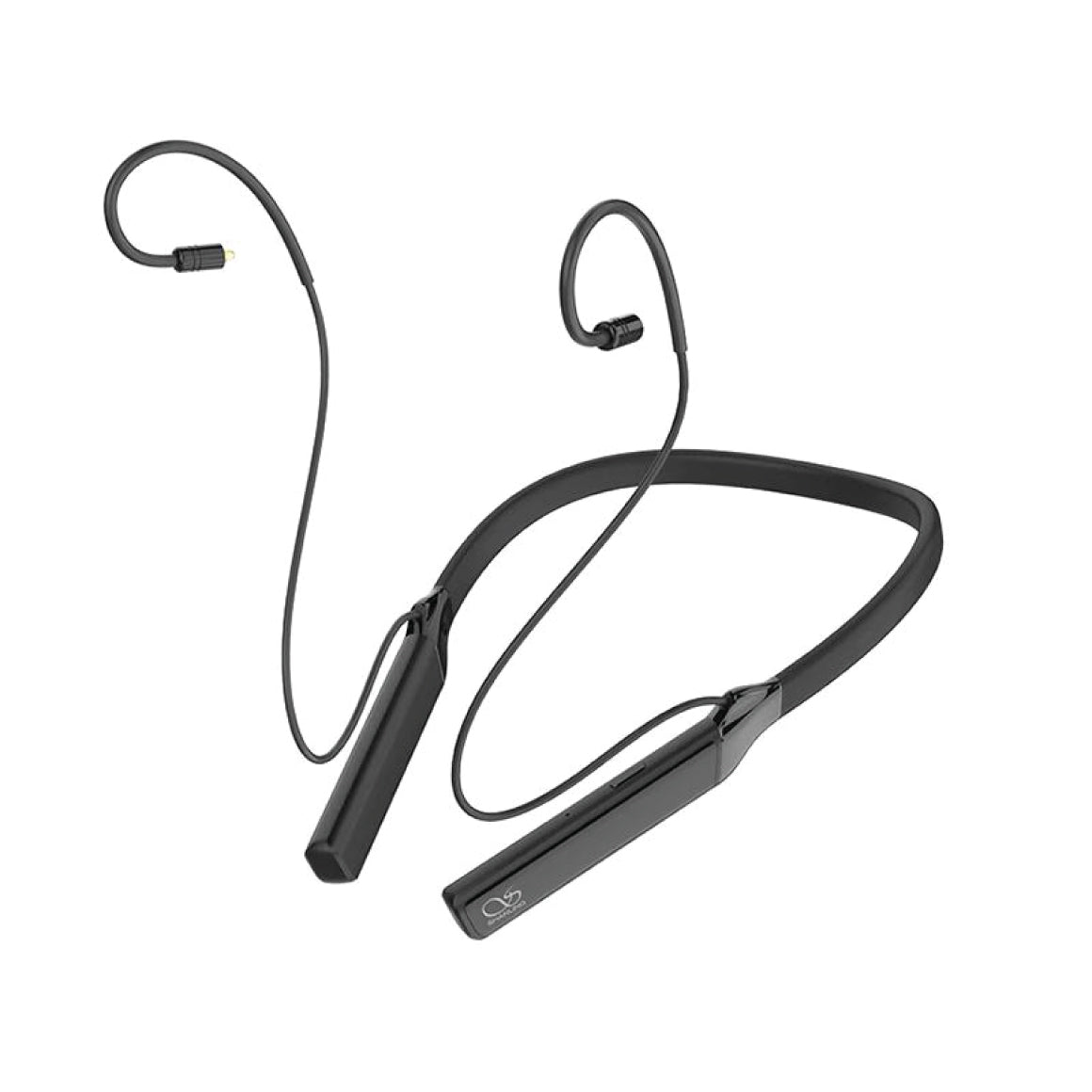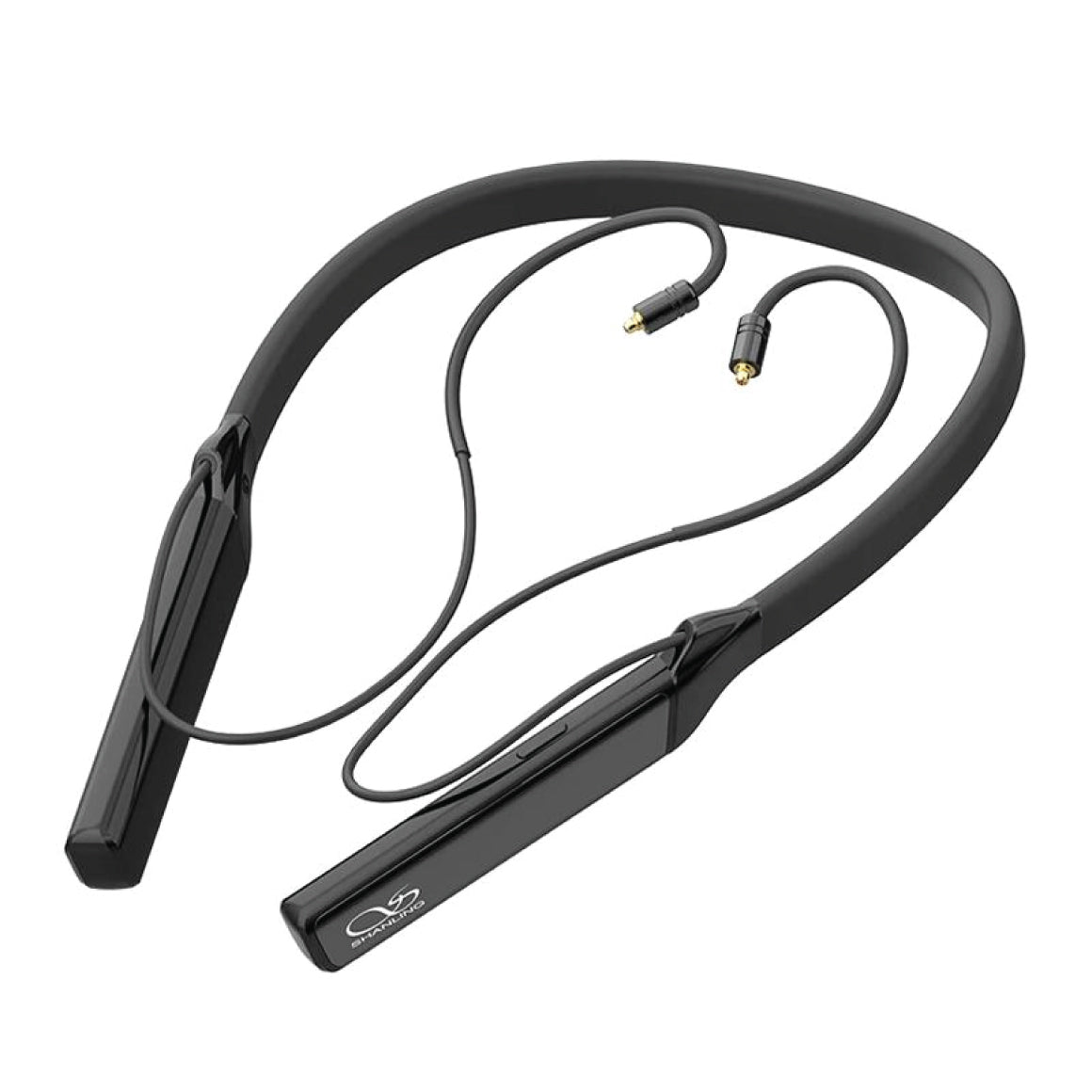 Shanling - MW200
MMCX Bluetooth Adapter
---
This product is permanently discontinued and continues to live on in
Headphone Zone's Museum
.
The Museum is where we pay our respects to end-of-life, old, archived, but not forgotten products. This page was made with a lot of love and will live on for posterity. What to say, we're sentimental people. 😔
While this product is out of stock, consider...
This product is rated 4.9 of 5.0 stars.
It has received 7 reviews.
Ideal for Casual
Music Listening
Bluetooth with
LDAC, aptX HD & AAC
Battery Capacity of
340 mAh
GO WIRELESS WITH UNCOMPROMISED SOUND QUALITY

Upgrade your high-end IEMs and go wireless with the Shanling MW200. This wireless Bluetooth adapter can connect to your earbuds using standard MMCX connectors. Connect seamlessly with Qualcomm CSR8675 Bluetooth v5.0 and NFC. For hi-end sound, this adapter features an AKM AK4377A DAC/AMP. In addition, it has aptX, aptX HD, aptX LL, AAC, LDAC and LHDC for uncompromised sound quality.

THE PERFECT ON-THE-GO AUDIO COMPANION

The high-quality quad-core silver-plated copper cable houses a 360mAh battery offering 14 hours of playback. Add to that a Knowles microphone and IPX4 sweat-proof rating, you get the perfect in-ear for on-the-go usage. You can download the Companion App on your Android and iOS devices to customise pairing as well as for OTA updates. It can double-up as a USB-DAC as well!
SPECIFICATIONS

SUPPORTED CODECS
LDAC, HWA LHDC, aptX HD, aptX LL, aptX, AAC, SBC
BLUETOOTH CHIP
Qualcomm CSR8675
AUDIO CHIP
AKM AK4377A
BLUETOOTH VERSION
Bluetooth 5.0
WIRELESS RANGE
Upto 10m
MICROPHONE
SiSonic
OUTPUT POWER
38mW @ 16 Ohm
26 mW @ 32 Ohm
OUTPUT IMPEDANCE
1 Ohm
SNR
119 dB
CHANNEL SEPARATION
99 dB
DISTORTION
0.004%
BATTERY LIFE
Up to 14 hours (SBC Codec)
STANDBY TIME
Up to 500 hours
CHARGING
Upto 2 Hours
BATTERY CAPACITY
360 mAh
USB
Type-C Interface, Supports USB DAC Mode
WEIGHT
45g
CONNECTORS
Universal MMCX

IN THE BOX

| | |
| --- | --- |
| BOX CONTENTS | 1. Shanling MW200 |
| | 2. USB Charging Cable |
| | 3. User Guide |
| | 4. Leather Pouch |
| | 5. 6 X MMCX Spacers |

OTHER DETAILS

GENERIC NAME
Headphone Accessories
COUNTRY OF ORIGIN
China
IMPORTER DETAILS
Importers Name: Ferrari Video
Address: 63/18, 1st Main Road, Gandhi Nagar, Chennai - 600020
Contact No: 044-24420733
NET QUANTITY
1

GO WIRELESS WITH UNCOMPROMISED SOUND QUALITY

Upgrade your high-end IEMs and go wireless with the Shanling MW200. This wireless Bluetooth adapter can connect to your earbuds using standard MMCX connectors. Connect seamlessly with Qualcomm CSR8675 Bluetooth v5.0 and NFC. For hi-end sound, this adapter features an AKM AK4377A DAC/AMP. In addition, it has aptX, aptX HD, aptX LL, AAC, LDAC and LHDC for uncompromised sound quality.

THE PERFECT ON-THE-GO AUDIO COMPANION

The high-quality quad-core silver-plated copper cable houses a 360mAh battery offering 14 hours of playback. Add to that a Knowles microphone and IPX4 sweat-proof rating, you get the perfect in-ear for on-the-go usage. You can download the Companion App on your Android and iOS devices to customise pairing as well as for OTA updates. It can double-up as a USB-DAC as well!

SPECIFICATIONS

SUPPORTED CODECS
LDAC, HWA LHDC, aptX HD, aptX LL, aptX, AAC, SBC
BLUETOOTH CHIP
Qualcomm CSR8675
AUDIO CHIP
AKM AK4377A
BLUETOOTH VERSION
Bluetooth 5.0
WIRELESS RANGE
Upto 10m
MICROPHONE
SiSonic
OUTPUT POWER
38mW @ 16 Ohm
26 mW @ 32 Ohm
OUTPUT IMPEDANCE
1 Ohm
SNR
119 dB
CHANNEL SEPARATION
99 dB
DISTORTION
0.004%
BATTERY LIFE
Up to 14 hours (SBC Codec)
STANDBY TIME
Up to 500 hours
CHARGING
Upto 2 Hours
BATTERY CAPACITY
360 mAh
USB
Type-C Interface, Supports USB DAC Mode
WEIGHT
45g
CONNECTORS
Universal MMCX

IN THE BOX

| | |
| --- | --- |
| BOX CONTENTS | 1. Shanling MW200 |
| | 2. USB Charging Cable |
| | 3. User Guide |
| | 4. Leather Pouch |
| | 5. 6 X MMCX Spacers |

OTHER DETAILS

GENERIC NAME
Headphone Accessories
COUNTRY OF ORIGIN
China
IMPORTER DETAILS
Importers Name: Ferrari Video
Address: 63/18, 1st Main Road, Gandhi Nagar, Chennai - 600020
Contact No: 044-24420733
NET QUANTITY
1
Best Adapter
Headfonia
Dec, 2020